Aunt Kills 3-Month-Old By Throwing It Alive Into Septic Tank As Revenge Against Infant's Mom
KEY POINTS
Amandeep Kaur's baby went missing and her family launched a search
Sukhpreet Kaur, the baby's aunt, said she had seen the infant's legs in the septic tank
The baby's body was recovered but the family got suspicious of Sukhpreet
Sukhpreet was arrested and later confessed to killing her niece
A woman has confessed to killing her 3-month-old niece by throwing her alive into a septic tank to exact revenge against the infant's mother, police said.
The horrific incident happened in the northern Indian state of Punjab. The police took the accused woman, identified as Sukhpreet Kaur, into custody on charges of murder. She has reportedly confessed to the crime.
Amandeep Kaur, the infant's mother, allegedly left the baby at a neighbor's house when she went for work at a bank. When she returned, the baby was nowhere to be found. The family then began searching for the infant.
A few hours into the search, Sukhpreet, wife of Amandeep's husband's younger brother, told the family that she had seen the baby's legs in the septic tank. The baby's body was recovered afterward.
However, the family members became suspicious of Sukhpreet as they had not seen the baby in the septic tank during their search, reported Times Now News.
Soon, Amandeep filed a complaint with the police against Sukhdeep on suspicion that she had killed the child.
"Taking advantage of my absence, Sukhpreet, who is the wife of my husband's younger brother, sent my son to fetch the girl from the neighboring house and reportedly buried her alive in the septic tank of the toilet," Amandeep said in her police complaint as per Times Of India.
The police arrested Sukhdeep. While being interrogated, she reportedly admitted to murdering the baby to take revenge against Amandeep over a domestic dispute between the two. Further investigation is underway, according to authorities.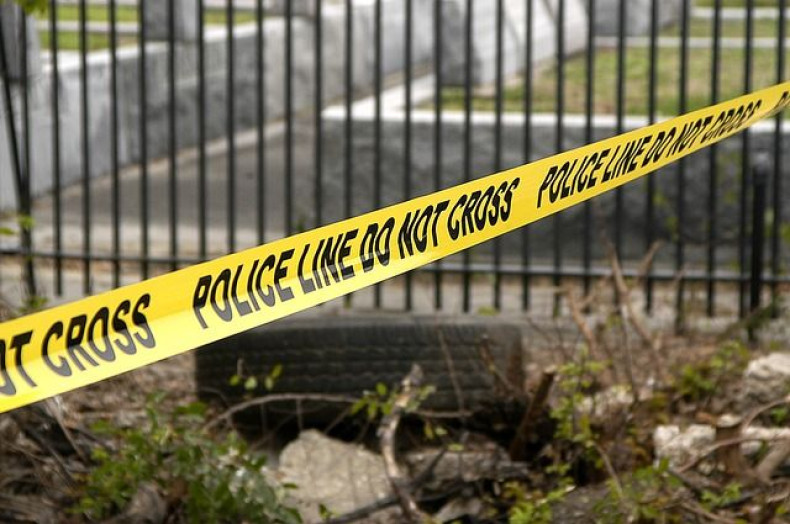 In a similar incident in January, the body of a newborn baby, who is believed to have been strangled to death, was found buried in the courtyard of a Pakistan hospital. Four people, including a doctor, were arrested in connection with the murder. Investigators believe that the doctor killed the newborn and buried her in the courtyard of the medical facility. But according to the doctor, the baby died after being left outside by the couple who had adopted her. He, however, admitted to burying the baby's body after digging a pit in the courtyard.