Australia, Huawei Lock Horns Over Cyber Security Concerns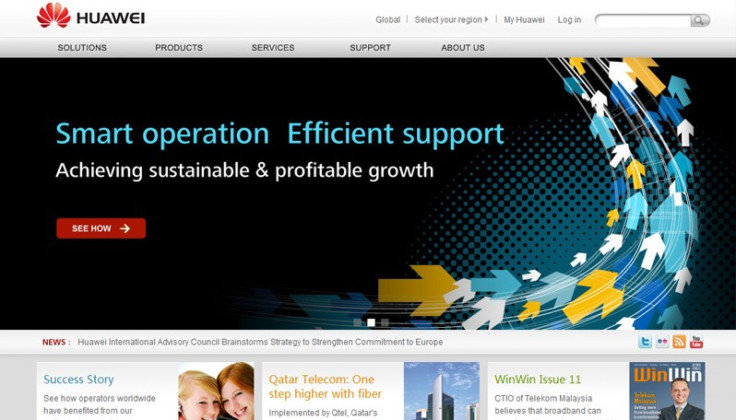 Huawei, China's largest equipment manufacturer, has just lost a shot at billions of dollars worth of infrastructure sales to Australia. In light of China's reputation for cyber-espionage, the Australian government has decided to block Huawei from bidding on Australia's roughly AUS$36 billion National Broadband Network project. The decision was reported on March 26.
Backdoor Access into the Network
Australia's Attorney General based the decision on concerns the Australian Security Intelligence Organization (ASIO) expressed regarding the number of cyber attacks tracked back to China. The National broadband Network is the largest nation-building project in Australian history, stated the Australian Attorney General spokesperson Nicola Roxon. It will become the backbone of Australia's information infrastructure. As such, and as a strategic and significant government investment, we have a responsibility to do our utmost to protect its integrity and that of the information carried in it. Australian government authorities fear that Huawei's equipment would provide the Chinese government backdoor access into the network.
Prior Attacks
In March 2011, the computers of Australia's Prime Minister Julia Gillard, as well as then-Foreign and Defense Minister Kevin Rudd, were suspected of having been hacked into, presumably by Chinese intelligence agents. The U.S. Defense and Intelligence community has also warned about China's ties to industrial espionage. Beijing has dismissed such allegations as groundless and made out of ulterior purposes.
U.S. Department of Defense Report to Congress
In a 2011 report to Congress, the U.S. Department of Defense expressed concerns about Chinese manufacturer Huawei, fearing Chinese military and security issues due to Huawei's close ties to the People's Liberation Army. On the other hand, Huawei has won several large network infrastructure supply contracts across Europe, including one for the deployment of LTE wireless in the UK.
Huawei's Political Board in Australian Subsidiary
Huawei had been hoping for the same success in Australia, especially considering that the board of its Australian subsidiary is not only filled by former government officials, but it is also chaired by Rtd. Admiral General John Lord, the former commander of the Australian Navy. Hence, the government's opposition has come as a shock to Huawei's Australian executives.
'Completely Absurd' Concept
This whole concept of Huawei being involved in cyber warfare, presumably... based on the fact that the company comes from China and everybody in China who's involved with information technology is involved in cyber warfare... is just completely absurd, said Alexander Downer, former Foreign Minister and current independent director of Huawei Australia.
(reported by Alexandra Burlacu, edited by Surojit Chatterjee)
© Copyright IBTimes 2023. All rights reserved.
FOLLOW MORE IBT NEWS ON THE BELOW CHANNELS