Australian Open 2015: 5 Things To Know Before The First Tennis Grand Slam Of The Year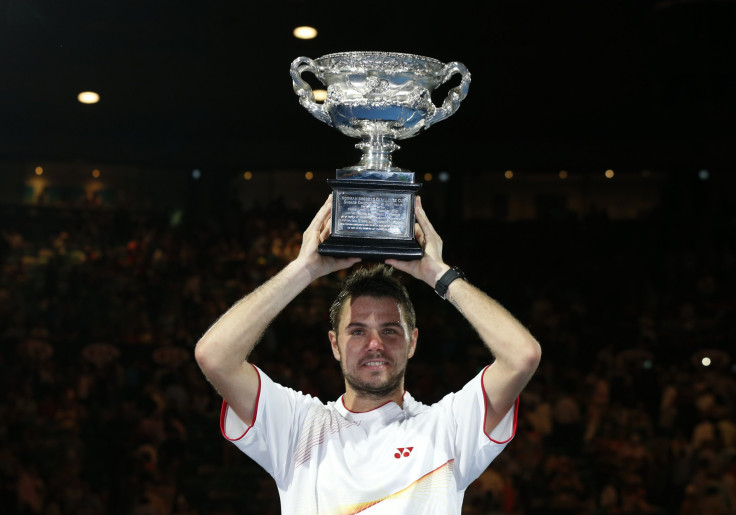 The new tennis season is just a couple of weeks old, but the first Grand Slam of 2015 is almost upon us. Its early position in the calendar has meant that the Australian Open has tended to be the most unpredictable of tennis's four major events. Certainly that was the case last year. And there are plenty of factors to add intrigue to this year's event in Melbourne.
Here are five major storylines ahead of the tournament which begins next Monday.
Can Stan Repeat His Stunning Triumph?
Heading into last year's Australian Open, the "Big Four" of men's tennis had won 34 of the last 35 Grand Slam tournaments. Stan Wawrinka's upset victory in Melbourne, which featured wins over Novak Djokovic and Rafael Nadal, set the tone for a much less predictable year, in which those bubbling below suddenly believed that the top of men's tennis was no longer a closed shop. Wawrinka, himself, though, had a mixed year following his big breakthrough. Now heading back to the scene of his triumph, the Swiss 29-year-old is on a high after winning the Chennai Open last week. In order to defend his crown, however, he could well have to again get through world No.1 Novak Djokovic, whose defeat in the quarterfinals last year was his first in four years at Melbourne Park. On the back of his 1,000th career win to take the title in Brisbane, his fellow Swiss Roger Federer also remains in the Grand Slam hunt.
Serena Chases Grand Slam No. 19, But Faces Battle For No. 1
Serena Williams finished 2014 in fine style, lifting her 18th Grand Slam title at the U.S. Open. And she is determined to begin the new year in the same manner, as she seeks her 19th Major, which take her ahead of legends Martina Navratilova and Chris Evert and second only to Steffi Graf in the Open Era. But the 33-year-old will also have one eye looking over her shoulder. Maria Sharapova, fresh from taking the title in Brisbane, is now just 681 points behind her long-time rival in the battle for the No. 1 ranking. Still, it has now been more than a decade since Williams lost to Sharapova, with one of her most famous wins coming in emphatic style against the Russian in the 2007 Australian Open final.
Rafa Faces Comeback Struggle
When Rafael Nadal returned following his last major injury absence at the start of 2013, he went on an extraordinary run to claim two Grand Slams and reclaim the No. 1 ranking by the end of the year. But even he has accepted that the task he faces this time around, coming back on the hard courts rather than his favored clay surface, will be significantly tougher. A string of varied ailments meant Nadal barely played in the second half of last year and he has struggled on his return in 2015. After winning just two games in an exhibition loss to Andy Murray, he was defeated by German qualifier Michael Berrer in his first official match last week. Rather than avenging his painful loss in last year's final, it appears the best Nadal can hope for is a couple of confidence-boosting wins before trying to kick-start his comeback on the clay next month.
Will Bouchard Avoid Sophomore Slump?
Eugenie Bouchard was the breakthrough star of last year's Australian Open and subsequently for the whole of 2015. The then teenage Canadian reached the semifinals in Melbourne and matched that feat at the French Open, before going one better and getting to the final at Wimbledon. But, as her off-court profile continued to soar, her results tailed off at the end of the year. Given that throughout the year she also failed to match her remarkable performances in Grand Slams in regular WTA tournaments, plenty doubt whether she can back up her success in 2015. The ultra-confident Bouchard, though, having destroyed Williams at the Hopman Cup, is eyeing a first Grand Slam title Down Under.
Players Set For Heat Relief
Much of last year's Australian Open was less a test of tennis supremacy and more a battle for survival against the searing heat and incoherent policies of the tournament organizers. Nine players retired from the first round in 2014, as competitors fainted, cramped and even hallucinated in temperatures that soared above 105 degrees Fahrenheit. Meanwhile, organizers played down the risks and failed to provide a clear policy for ensuring the players' safety. After an avalanche of criticism, they have made welcome changes this year. While the organizers retain the final say, an extreme heat policy will be implemented once the temperature exceeds 40 degrees Celsius (104 Fahrenheit), with play then suspended at the end of an even number of games or the completion of a tiebreak. Providing extra relief, three courts will now be covered, with a roof added to Margaret Court Arena.
© Copyright IBTimes 2023. All rights reserved.