Rafael Nadal, Novak Djokovic Ready For 2015 Australian Open Challenge?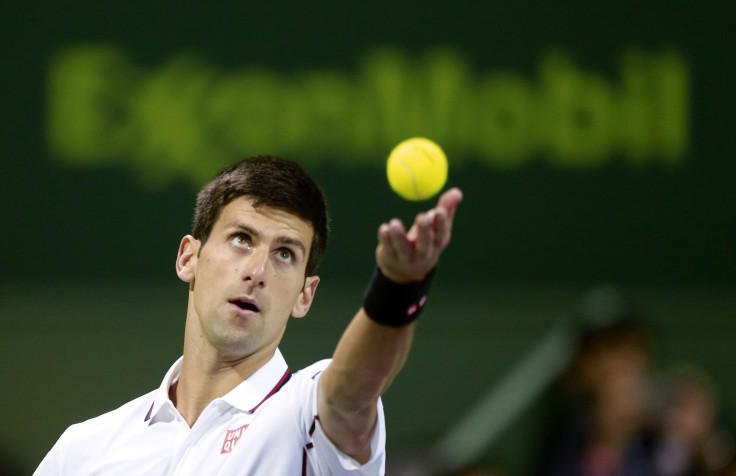 Before this week, the last time neither Novak Djokovic nor Rafael Nadal reached the semifinals of a tournament in which they both featured was the Madrid Masters more than two-and-a-half years ago. It caused a few ripples then when the two dominant players in men's tennis of recent years both saw their preparations for the 2015 Australian Open disrupted by early exits at the Qatar Open.
Djokovic was downed by big-serving veteran Croatian Ivo Karlovic in three sets in the quarterfinals just a few days after he was forced to pull out of the final of the Abu Dhabi exhibition event with a fever. It's enough to inject just a little doubt in the Serbian's billing of overwhelming favorite for the first Grand Slam of the new season.
No man has won more Australian Open titles than Djokovic in the Open era, with his four triumphs tying him with Roger Federer and Andre Agassi. He had won three on the bounce and 25 straight matches before his surprise quarterfinal defeat to eventual winner Stan Wawrinka in Melbourne 12 months ago. And he was the form player at the close of 2014, winning the Maters 1000 event in Paris and the ATP World Tour Finals to finish the year ranked No. 1.
But the start of a new year is always an unpredictable time, when players are eagerly looking to regain match sharpness with the Australian Open arriving sharply on the horizon. Certainly Djokovic will have wanted to get more matches under his belt, although the five-set format should allow him to ease into the draw in Melbourne before he is required to reach his best if he is to add to his seven Grand Slam titles.
There is less reassurance for Nadal. On the face of it, his defeat this week was particularly startling, losing in the first round, and in his first official match of the year, to a German qualifier ranked 127 in the world, Michael Berrer. Nadal had lost just four games in four previous sets played against the now 34-year-old before going down 1-6, 6-3, 6-4. But, in truth, the defeat was not a huge shock.
It followed a chastening 6-2, 6-0 defeat to Andy Murray in Abu Dhabi last week, with Nadal still clearly short of his best after a second half to last year riddled by injury. Indeed, the defeat to Berrer was just Nadal's eighth match since crashing out of the fourth round of Wimbledon at the end of June. He has won just four of them. Post-Wimbledon, Nadal was forced off the tour with a wrist injury, before appendicitis brought an end to his season. In his time off, he also underwent treatment for a back injury that had flared up to great cost in the Australian Open final defeat last year to Wawrinka.
When Nadal came back from a similarly lengthy layoff at the start of 2013, he showed few ill-effects, hitting the ground running and enjoying an extraordinary run of success to end the year back at No. 1 and with two Grand Slam titles under his belt. But that return began on the Spaniard's favored clay surface, and even Nadal appears more pessimistic about his prospects this time around as he prepares to head to the hardcourts in Australia.
"This is the third comeback of my career after injury, so we will see how it goes in a couple of months," he said after his defeat to Berrer, according to AFP. "I wanted to start well, but it was not the case today. I also want to play in the Australian Open which is a tournament I like a lot. I don't know if that will be the case either, but I am going to work for it. If not I will be playing at [the clay tournament in Rio [de Janeiro] and Buenos Aires.
"The season is long. After coming back from injury you can't see the immediate moment, you have to look further ahead a little bit. Now in my mind I have to practice well and try to be ready for Australia, but I know it can happen that I will go there and lose. Perhaps I will win a couple of matches there, I don't know."
Those quotes were misinterpreted by some as Nadal suggesting that he might miss the Australian Open altogether, confusions which his camp soon cleared up. However, it is looking increasingly likely that it may not be until Nadal gets back to the comforting surroundings of the clay that, just as two years ago, he begins to get back to his frightening best, with Djokovic looking in a far stronger position to overcome this week's disappointment.
© Copyright IBTimes 2023. All rights reserved.