Australian Open Women's Final: Where To Watch Live Stream Online; Preview Of Azarenka Vs. Li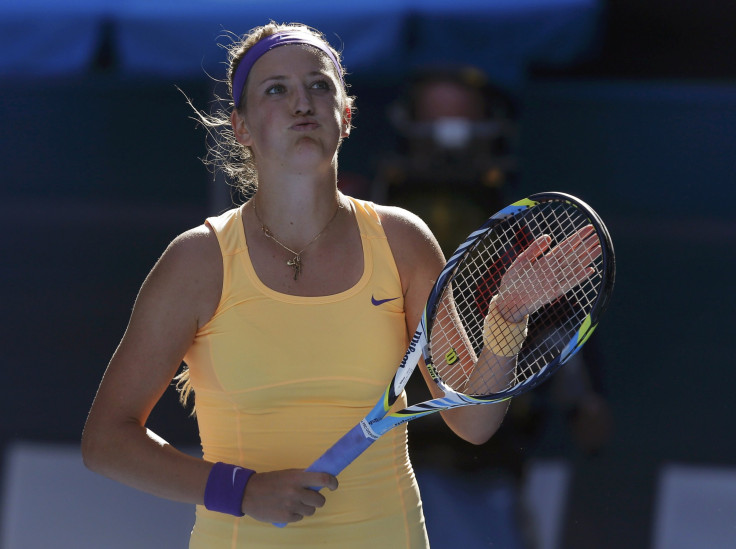 After two days of fighting against the backlash caused by a controversial timeout in her semifinal victory over Sloane Stephens, Victoria Azarenka will have to battle to defend her Australian Open title and No. 1 ranking against Li Na.
The reaction was fierce after Azarenka left the court for close to 10 minutes after blowing five match points when serving against 19-year-old Stephens. When play finally resumed, the American was broken and the match over.
Azarenka has claimed she was suffering from a rib injury, but the incident fits nicely into a pre-existing narrative that not only she is prepared to stretch the rules to their limit to achieve victory, but of her history of abrupt retirements in matches.
All of which only adds to the intrigue ahead of the first Grand Slam final of the year.
On the other side of the net, sixth seed Li has been quietly going about her business in Melbourne with ruthless efficiency. In contrast to the drama of Azarenka's semifinal, Li dismantled second seed Maria Sharapova with little fuss, 6-2, 6-2.
Under new coach Carlos Rodriguez—former long-time mentor to Justine Henin—Li is in the form of her life and eager to go one better than her defeat in the final at the Australian Open two years ago.
Having gone on to claim her only Grand Slam to date a few months later at Roland Garros, Li expects to be fully prepared for Saturday.
"Last time I was more excited, more nervous, because it was my first time reaching Grand Slam finals," she said, according to the WTA website. "This time I think I'm more calm, a little bit more cool. And this time will also be different because Carlos coached Justine, so he has a lot of experience for the final. I should be okay this time."
Despite the emotion that surrounded her semifinal, Azarenka's mental toughness may well be sufficient to mean that the contest is, as much as it can be in a Grand Slam final, about the physical rather than the mental side of the game.
If that is the case then a true treat could be in store with a close encounter appearing likely. Since Li's victory in the Australian Open in 2011, Azarenka has had a stranglehold over her Chinese opponent, winning the last four matchups.
But Li has also been the far more impressive of the two en route to the final and could well outhit Azarenka's consistency on the ground to claim her second Grand Slam title.
Where to watch: the Australian Open women's final will begin not before 3.30 a.m. ET on Saturday morning. Coverage will be provided by ESPN, with a live stream available on ESPN3.
© Copyright IBTimes 2023. All rights reserved.