'Avatar 2': Kate Winslet Recalls 'Amazing' Experience While Filming Underwater
Kate Winslet has shared that she enjoyed filming underwater scenes for her upcoming movie, "Avatar: The Way of Water."
The sequel to the highly successful film "Avatar" required its actors to spend a lot of time in the water, including the ocean, for a research trip in Hawaii where they also underwent dive training. The production crew used motion capture technology underwater to film the scenes directed by James Cameron, who is also a diving enthusiast.
According to Winslet, she felt no fear going underwater because of the training they had and the experts who were around them while filming.
"It was completely amazing. I absolutely loved it," the actress said during Variety's interview with the movie's cast. "When you're working with real experts who know how to keep you safe and know how to teach you to maximize your fullest potential in a situation like that one, and will look after you, it was an amazing experience."
Winslet continued, "It's not something you can just try at home by yourself. Things can go horribly wrong if you don't know what you're doing. I love the training. I love the experience of all of it. It made me feel bionic."
The 47-year-old actress also said shooting "Titanic" was "totally different" compared to her experience filming "Avatar 2."
"In 'Titanic,' we have a small scuba sequence towards the very end when the boat goes down, and Jack and Rose are totally submerged, and they lose each other. We were in proper tanks for 'Avatar 2,' deep tanks," she recalled. "'Titanic' we never had anything quite as deep. So no, it was totally different, actually."
Also in the interview, the cast tried to outdo each other when asked who could hold their breath the longest during their training.
Zoe Saldana said she wanted to be "super cool" around everyone so she held her breath for "five and almost six minutes." But now, she said she could hold it only for 30 seconds. Winslet shared she could hold her breath for seven minutes and 14 seconds, while Sigourney Weaver said she could do it for six and a half minutes.
"Avatar: The Way of Water" follows the story of human-turned-Na'vi Jake Sully (Sam Worthington) who is now married to Neytiri (Saldana) and a father to teenage children. The movie sees Sully battling humans who are invading and trying to colonize Pandora. Hostility forces the family to seek sanctuary with another underwater tribe, the Metkayina, led by Ronal (Winslet).
"Avatar: The Way of Water" will hit theaters on Dec. 16.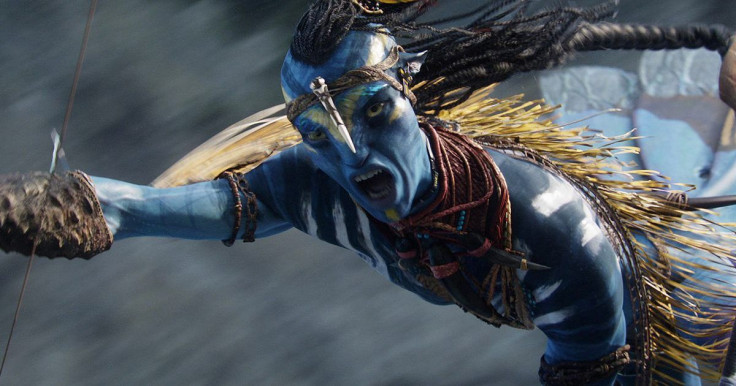 © Copyright IBTimes 2023. All rights reserved.