Kate Winslet Reveals Agent Got A Call About Her Weight When She Was Younger
Kate Winslet opened up about the difficulties young actors face and recalled when her agent received a call, asking about her weight back in the day.
"When I was younger my agent would get calls saying, 'How's her weight?'" she told the Sunday Times during an interview published over the weekend. The "Titanic" star went on to add that "as a middle-aged woman I care about being that actor who moves their face and has a body that jiggles."
The 47-year-old praised the entertainment industry's progress, considering how it has changed over the decades, however, she did share her concern about the media attention faced by younger stars in the industry, even now.
"It was hard enough having the flipping News of the World on my doorstep, but that doesn't even cut it now," Winslet said, referring to a tabloid newspaper. "That phrase about 'today's news being tomorrow's fish and chip paper' doesn't exist."
She added, "The thing you did when you were drunk or foolish? It may come back to haunt you. Needing to be on one's guard for young actors is just a different thing. It must be extraordinarily hard."
During the interview, Winslet also spoke about working with her daughter, Mia Threapleton, 22, in a new British drama, "I Am Ruth" and why this story grabbed her attention as an actor.
"Mia and I absolutely had in real life some of those conversations in 'I Am Ruth,'" Winslet said. "But so have most of the mothers that I know with their teenagers. Friends have gone through white-knuckle living hell and these days, as an actor, I endeavor to find roles that shed light on topics that are difficult to talk about. This was one."
The trailer of "I Am Ruth" was dropped Sunday via YouTube:
Helmed by director Dominic Savage, the show is slated to drop on Channel 4 network this Thursday at 9:00 p.m.
Winslet's upcoming projects include "Lee," "Fake!" and "Avatar: The Way of Water." She will also lend her voice to Cupid's character in an animated action movie titled "Naya Legend of the Golden Dolphin," which is expected to release in June next year.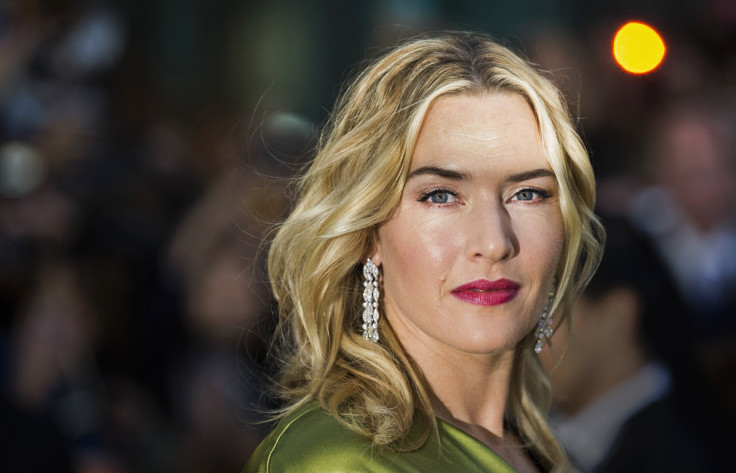 © Copyright IBTimes 2023. All rights reserved.