'Avatar: The Way Of Water' Set To Pass $500 Million In Global Ticket Sales
"Avatar: The Way Of Water" is nearing the $500 million mark in worldwide box office sales.
The James Cameron directorial earned $134 million in domestic sales upon its opening day on Friday and another $301 million in international ticket sales. The global total sales of the highly anticipated sequel to the 2009 blockbuster are now at $435 million, according to Variety.
Also known as "Avatar 2," the latest film tells the story of human-turned-Na'vi Jake (Sam Worthington) and his wife Neytiri (Zoe Saldana) and their quest to win a battle to save Pandora from human colonizers. As the battle persists, Jake's family is forced to seek refuge from an underwater tribe known as the Metkayina, who are led by Ronal, played by Kate Winslet.
Both "Avatar" movies reached box office success with the original film raking in around $77 million in domestic sales on its opening weekend on December 2009. It earned a rough total of nearly $750 million in the U.S. and over $2.7 billion worldwide.
On Saturday, Cameron gave a dirty finger to fans who booed him as he refused to sign autographs after attending a screening of the movie in Los Angeles. Following the screening in Beverly Hills, the 68-year-old director walked past a group of fans who asked him to sign their items.
Footage uploaded by TMZ shows the Academy-winning director wearing a straight face as he walked past a row of fans and headed straight to his black vehicle. Fans booed him while another can be heard saying, "F–k 'Avatar." As the insults continued, the "Titanic" director slightly rolled down his window and showed his middle finger to the crowd.
Fans had mixed reactions to their interaction with Cameron. One called him a "jerk" on Twitter while another called him a "legend." One user recalled his positive experience when he met the director on a plane in 1994.
Cameron earlier revealed that the new "Avatar" film is a reflection of his personal struggles as a parent who is challenged on balancing time between work and family duties.
"I thought, 'I'm going to work out a lot of my stuff, artistically, that I've gone through as a parent of five kids,'" Cameron told The Hollywood Reporter last month.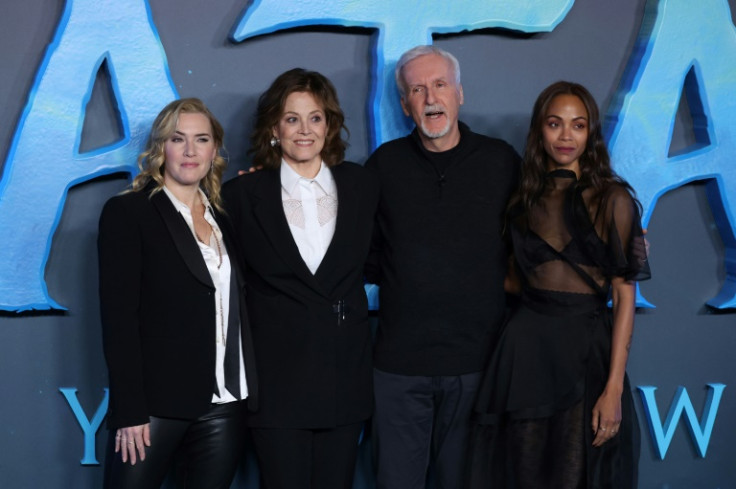 © Copyright IBTimes 2023. All rights reserved.