'Avengers: Age Of Ultron' Spoilers: Alleged Leaked Artwork Shows First-Look And Origin Of Vision And Ultron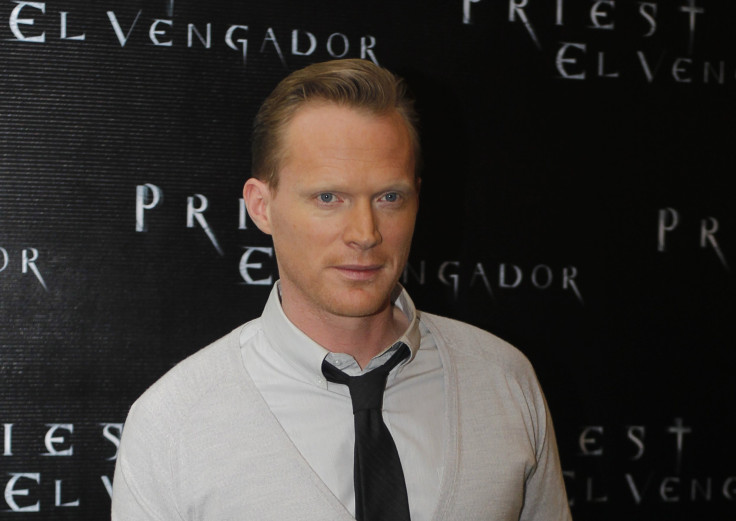 While much about Joss Whedon's upcoming "Avengers: Age of Ultron" is on the table and known, fans are still waiting for their first look at Paul Bettany as The Vision, as well as precious plot details. Now fans might be getting a bit of both thanks to alleged leaked promo art.
Posted to Marvel's subreddit on Dec. 30, a user claims to have artwork that shows completed designs of Vision and Ultron - each with a character backstory. Differing slightly from the comic books, it appears the villain Ultron (James Spader) was an innocuous artificial intelligence left over after the Chitauri invasion in the first "Avengers." It isn't until Tony Stark starts experimenting on it that it gains consciousness and decides to declare all of humanity its enemy.
Meanwhile, Vision is the brainchild of both Tony Stark (Robert Downey Jr.) and Bruce Banner (Mark Ruffalo). As ComicBook.com notes, this could explain the character's red, gold and green color scheme as a mix between the two super-heroes (Ironman and The Hulk). For those who don't know, Bettany, who plays Vision, has been in the Marvel Cinematic Universe longer than everyone except Robert Downey Jr. He's been the voice of Stark's artificial intelligence butler J.A.R.V.I.S since the first "Ironman" in 2008.
The same Reddit user didn't stop at the character bio artwork. He or she also posted a second look at Vision as well as the new design for the costume of Black Widow (Scarlett Johansson).
Previously, the only artwork of The Vision existed as a distant image of the character fighting Ultron's robot drones with his back turned. The image first appeared at the 2014 San Diego Comic Con. Now, fans might just have their first real look at what they can expect from the film version of the character. Previously, "Avengers: Age of Ultron" writer/director Joss Whedon said that he was thrilled with the way that the character finally turned out.
It really took a long time to get to a place where we felt like - even though we will work on him in post- that he walks on, and we go, 'Oh, it's the Vision - my God,'" he said, while speaking at a press event from the London set of the film.
The sequel to the 2012 smash hit is scheduled to hit theaters on May 1. Joining the original cast are the heroes Scarlett Witch (Elizabeth Olsen) and Quicksilver (Aaron Taylor-Johnson).
© Copyright IBTimes 2022. All rights reserved.
FOLLOW MORE IBT NEWS ON THE BELOW CHANNELS