'Avengers: Infinity War' Star Josh Brolin Talks About Playing Thanos And Joining The MCU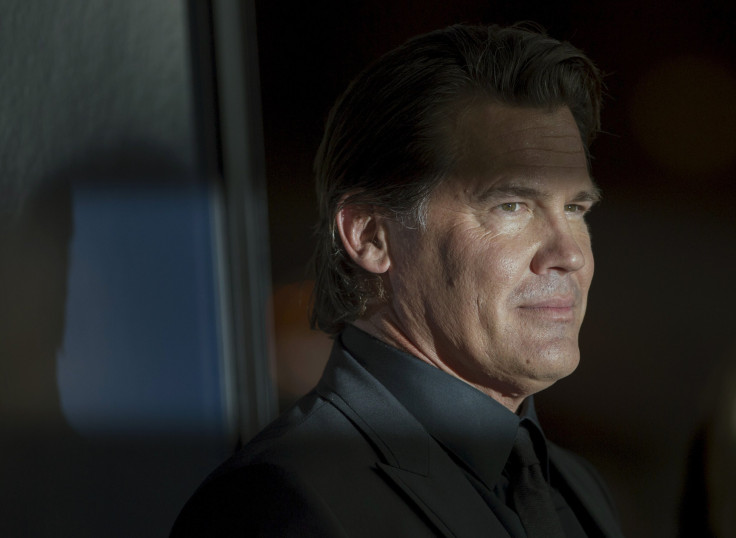 Although "Captain America: Civil War" is promising more comic book characters than your standard "Avengers" movie, one huge character will likely be absent from the fray – Thanos. After Josh Brolin brought the hero to life in "Guardians of the Galaxy," the actor says he's ready to help put a cherry on top of the whole franchise when he leads the charge in "Infinity War" parts 1 and 2 starting in 2018.
As previously reported, the studio has been laying the groundwork for an adaptation of a very popular 1991 comic book storyline since "The Avengers" came out in 2012. The story sees the Mad Titan Thanos acquire the six powerful Infinity Stones, use them with the Infinity Gauntlet and pretty much kill, destroy or hurt every superhero that Marvel had to offer. Brolin has been around since 2014's "Guardians of the Galaxy," where he had a handful of intense scenes with Lee Pace's Ronan the Accuser. The actor even appeared in the end-credits teaser for "Avengers: Age of Ultron" where he donned the infamous gauntlet. With such an epic storyline that essentially began in 2008 resting on his shoulders, the "Everest" star recently revealed that, although he's nervous about the role, it was an easy decision to take it. The 47-year-old star revealed to MTV News that he's turned down roles and regretted it in the past, which was something he almost did with the Marvel Cinematic Universe (MCU).
"I'd turned down a lot of these things or bigger movies and immediately they sent me a huge book of all [executive producer Louis D'Esposito's] stuff because I wasn't too familiar," he continued. "I was in England doing 'Everest,' I was halfway through the book and I was like, 'I'm so in.'"
In December, CinemaBlend reported that the actor was already starting to show signs that he was nervous to bring such an iconic comic book baddie to life. Not only is he responsible for being one of the series' greatest villains, he has to do it all through motion capture – a movie-making technology that's new to him.
"I love the idea of Thanos," he told the outlet. "Ultimately, it's Thanos against everyone. Why wouldn't you do that? It's a strange thing. I was more nervous doing that than I've been for a long time. I was more nervous doing that than anything I've done in a long time. I was sitting in front of 32 cameras and my face was sprayed with iridescent paint and all that. It was very, very different, but I like it. It's different."
Brolin isn't scheduled to appear in an MCU film until "Avengers: Infinity War, Part 1" drops in 2018. However, with the character still need to collect all six Infinity Stones between now and then, odds are very good that his appearance in "Avengers: Age of Ultron" won't be his last post-credits teaser before the third film.
© Copyright IBTimes 2023. All rights reserved.