'Bachelor In Paradise' Star Megan Marx Reveals Diagnosis Of Rare Neurological Disorder
"Bachelor in Paradise" star Megan Marx has revealed she was diagnosed with a rare neurological condition that affects movement.
The 23-year-old actress and model told her Instagram followers that she is suffering from spinocerebellar ataxia (SCA6).
Marx, who appeared on Ritchie Strahan's season of "The Bachelor" in 2016, said she remains hopeful despite the diagnosis. She said she intends to enjoy life before symptoms start to kick in.
"Spinocerebellar ataxia (SCA6). Months of waiting for gene test results, I met with the neurologist on Friday. S--t news. Diagnosis. Some tears while Keith took over the conversation. Months of waiting for gene test results, I met with the neurologist on Friday. Shit news. Diagnosis," she said on Saturday.
Spinocerebellar ataxia is a rare condition that affects the cerebellum, a part of the brain that plays a vital role in physical movement, and sometimes the spinal cord. Early signs include speech difficulties, involuntary eye movements and double vision, the National Institutes of Health (NIH) said.
"Feeling grateful for my physical body right now, in its present state, before neurological degeneration attempts to take some of me from me. All the yays for lovemaking and skinny dipping and hiking and painting and food-ing and bad dancing and awful conversations at bars. Actually feeling grateful altogether. Many have worse diagnoses. Just some processing to do. Lots of living to do," the actress-model wrote, alongside a selfie showing her with a disappointed look on her face.
Marx's friends and followers showed their support for the model.
"Bachelorette" star Beca Pressing said, "Not the results we were hoping for. I'm so sorry honey. I love you," Marx replied, "not at all! What a pain! I'm counting on you to help me do wheelies in my wheelchair when the time come."
Reality star David Subritzky wrote, "Love you 💕 sending big hugs beautiful."
"I belong to a great support group in Melbourne and have extensive knowledge as I have cared for my mum. Please reach out as I know it is extremely rare and not many people know about it. I am 52 and yet to be tested, mum was 52 when it came out," one user said.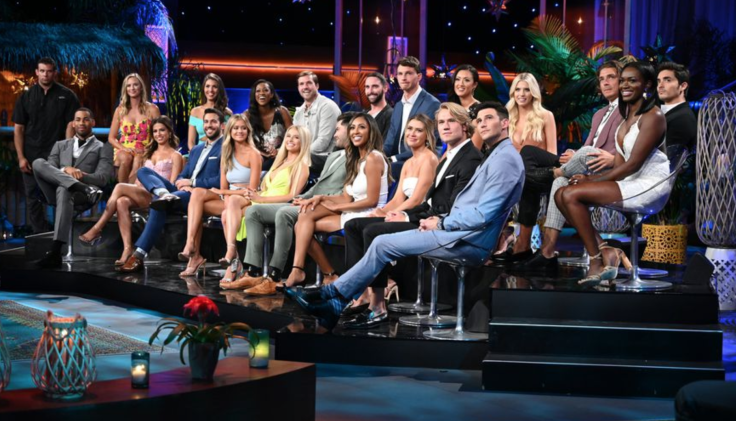 © Copyright IBTimes 2023. All rights reserved.