'The Bachelorette' 2013 Spoilers: Who Did Desiree Choose In The Season Finale? Winner Revealed [RECAP]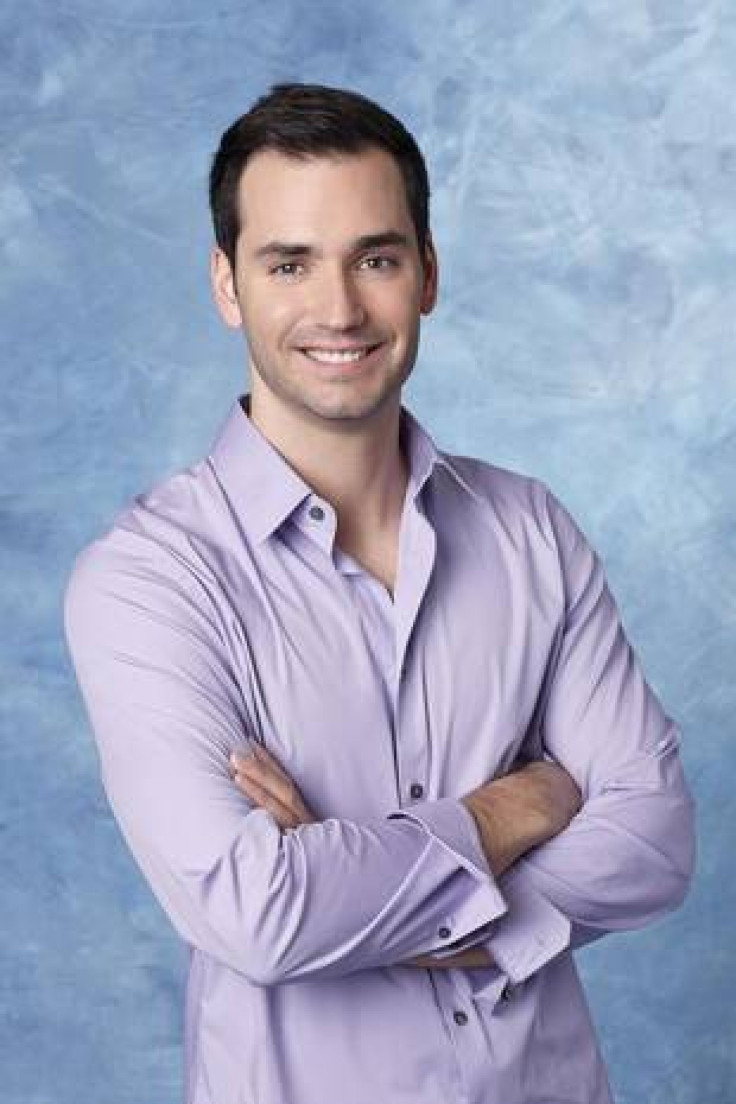 Desiree Hartsock's journey to love on "The Bachelorette" finally came to a close on Monday. The season finale aired live – and the heartbreak was almost unbearable.
Brooks definitely shook things up in part one of the season finale. Desiree was supposed to have a rose ceremony to send one of the three men home (Brooks, Drew and Chris), but the breakup with Brooks left her crying and confused. Sitting down with "Bachelorette" host Chris Harrison before meeting with Chris and Drew, Desiree told the host that she was okay … but Harrison tells her she's not. Starting to sob again, Des tells him, "I'm okay when people don't ask."
Desiree admits that she just wants to go home after the Brooks shocker, explaining to Harrison that she doesn't know if she could see herself with the two remaining guys. "I don't want them to feel how I feel," she adds of her broken heart. Ultimately she does decide to move forward with Chris and Drew, explaining that whatever does happen will come right down to how she feels about the two.
Taking a little breather after her talk with Harrison, Desiree goes out to meet Drew and Chris for the rose ceremony – and they are confused about Brooks' absence. Beginning to cry again, Desiree tells the two that love is unpredictable and that Brooks decided to leave. But while the guys seem a little shaken at first over Desiree's emotion, she reassures them that Brooks' departure won't affect her relationship with them.
"I have two roses and two amazing guys before me," Des says, crying harder. "Please if you don't want to … let me know." Drew is the first one called and he accepts his rose, as does Chris. "I will never leave Desiree and it's important that she knows that," Drew tells the cameras.
Instead of introducing Chris and Drew to her family, Desiree takes them both on one more date – but Drew's date with Des doesn't turn out as he planned. Raving about how much he loves her, Drew is ready to propose. However Des realizes that something just doesn't feel right with Drew. "I'm not feeling the way I thought I should be," she explains to the cameras.
After horseback riding to the beach, Drew spills his heart during a toast: "To being madly in love and wanting to be nowhere else but here with you." But Drew's toast doesn't stir any feelings in Desiree. "I really need to talk with you," she starts. "Especially after that."
"I would be so lucky to have you in my life," Desiree starts to tell Drew, starting to cry. "But I don't know if I see our futures together … If I can be 100 percent for you … because I just feel like maybe there's something missing."
Shocked at Desiree's words, Drew confesses that he didn't see this happening. "I never ever in a million years wanted to hurt you," Desiree continues, apologizing.
"You don't have to be sorry for not being in love with me," he tells her. "I would want you to be as in love with me as I am in love with you. … This hurts. It hurts a lot. I don't know when it will really sink in … but I guess this is goodbye."
Walking away from Desiree, Drew continues to spill his heart out to the cameras. "I'm crushed. I'm confused. I didn't see it coming out of this without her," he expresses. "I found the woman I wanted to spend the rest of my life. … When it was all said and done she just didn't want to be with me. I really loved her. I really do love her. I don't get it. She's the most amazing woman I've ever met. And now I have to think about a life without her."
Moving on from Drew, Desiree heads off on a boat with Chris and it goes a lot smoother. "Seeing Chris walk up just felt different from Drew, and that made me hopeful," Des says, making a move toward getting over her heartbreak. But she's still not sure she feels that deep love for him. However after Chris reveals his feelings for her, Desiree is a little surer about their connection and their "undeniable spark."
After their boat date, the pair meets up later that evening to talk more and toast their possible future. But while Chris may ooze confidence, he's a little worried that Desiree doesn't want him to meet her family. Des admits that she was a little apprehensive about anyone meeting her parents, but does tell Chris that she would like him to meet them.
"I want to make sure they are going to be a lifetime possibility," Des says of introducing any man to her parents. "After today I'm 100 percent certain I want Chris to meet my family."
And if Desiree needed any more reassurance of Chris' feelings, he provides it when he hands her a gift – a journal. But the journal is not completely empty. In the back he wrote down all the poems that he wrote for her throughout the season of "The Bachelorette."
"I never felt like anyone has loved me as much as I loved them," Des tells the cameras after receiving the gift. "Now I feel guilty … Almost like how could I not have loved him from the beginning."
Taking the next step, Des introduces Chris to her family – and Chris is very nervous to meet Nate, Desiree's brother. Getting hit with some hard questions, Chris seems to have won Desiree's parents and brother over. However Desiree's dad still wants to have some one-on-one time with him. Chris uses that time to ask if he could have his daughter's hand in marriage … and Desiree's dad gives his permission!
After Chris leaves, Desiree sits down with Nate and the two talk about her feelings. "I don't want to settle," she confesses to her brother. But Nate believes she's making the right choice with Chris.
Chris meets with Neil Lane to look at engagement rings, admitting to the jeweler that he's definitely nervous about proposing. "This is the greatest gift I could give anybody," he expresses. "It symbolizes a union that can't be broken."
And although he believes he can make Desiree happier than anybody else in the world, he's also a little nervous that Drew may have the same feelings and want to propose as well. (But he doesn't know that Drew is already gone!)
The day of the final rose ceremony Desiree is in shock that she's at the end of her journey. "Never did I think I would be this girl in a beautiful gown with a handsome prince," she says, crying again. "It's hard for me to accept how much Chris loves me because I've never felt that before."
Walking up to each other at the final rose ceremony, Chris professes his feelings one last time before attempting to get down on one knee. But Desiree stops him before he can get all the way down, telling him that she needs to talk first. "I do want to be completely honest," she starts. "I said goodbye to Drew earlier this week," explaining that he's the only one left and the only one who met her family.
Although Chris is smiling, Des continues to tell him how torn apart she was after Brooks. "I loved him. I was torn apart by the two of you. I feel like I was blindsided by my feelings for Brooks that I couldn't see that the one thing I needed was right in front of me. You've been by my side from the very beginning. You've never lost sight of what we could be, and for that I'm forever grateful. You mean the absolute world to me. I love you. I love you so much. I want nothing but to spend the rest of my life with you."
Finally getting down on one knee, Chris tells Desiree that he's 100 percent confident in saying this: "I want to be your first. I want to be your last. Will you marry me?"
Desiree's answer? "Yes, a thousand times!"
Are you shocked that Chris won? Do you like Desiree and Chris together? Let us know in the comments section!
FOR FREE to continue reading
✔️ Unlock the full content of International Business Times UK for free
offer available for a limited time only
✔️ Easily manage your Newsletters subscriptions and save your favourite articles
✔️ No payment method required
Already have an account? Log in
© Copyright IBTimes 2023. All rights reserved.