'Bachelorette' Alum Tyler Cameron Reveals He's Faced 'Continuous Beat Down' Following Tragic Event
Tyler Cameron has a four-part remedy for getting through a tough time -- Fight, heal, love and smile.
The fan-favorite "The Bachelorette" alum shared the remedy when he took to Instagram on Wednesday to give a candid update on his life and revealed that things aren't always as perfect as they may seem.
"Life's been dark, life's been tough, life has seemed like a continuous beat down at times lately. One thing after another," he began. "But one thing I do know, life is still beautiful and the fight back is what makes it beautiful."
"My life has been dark ever since I've felt the coldness of death. I ain't been right. Simple as that," the 27-year-old admitted, seemingly referring to his mother's unexpected death earlier this year. He continued, "There's only one way out into the light and that is to fight, heal, fight, heal, and fight some more. But when I fight, I'm going to lead with love as I always have. I will always keep putting a smile on my face no matter how dark of times it is. Because that smile is love and love is light."
"I smile so those around me can smile. I smile because I want you to smile. I love those who support me and those who don't because I'll always lead with love," he concluded.
Tyler's mother, Andrea Cameron, died at age 55 from a brain aneurysm in February, reports People.
"Today heaven gained an angel," the Florida native shared in an Instagram post at the time. "We will love and miss our mother dearly. She will live on through us and through those that she has had an impact on. While we grieve, we ask for two things: First, tell those you love that you love them; and second, please let us take this time to celebrate her life in private. Thank you for all of your love and support."
It's been over four months since Andrea's death, but that clearly hasn't made things any easier for the former ABC star. Luckily for Tyler, he has the support of family, fans, and Bachelor Nation. Following his recent Instagram post, fellow show alums, including Dylan Harbour, Colton Underwood, Katie Morton, and Kelley Flanagan, flooded the comments section with positive feedback.
READ: Is Clare's 'The Bachelorette' Season Still Happening? ABC's Plans After Matt James 'Bachelor' Reveal
If the rumors are true, he can also look for support from his rumored new girlfriend, 22-year-old Miami-based model Jilissa Ann Zoltko. Shortly before the Fourth of July holiday, the two were spotted out grabbing a bite to eat and riding in "The Bachelorette" alum's truck.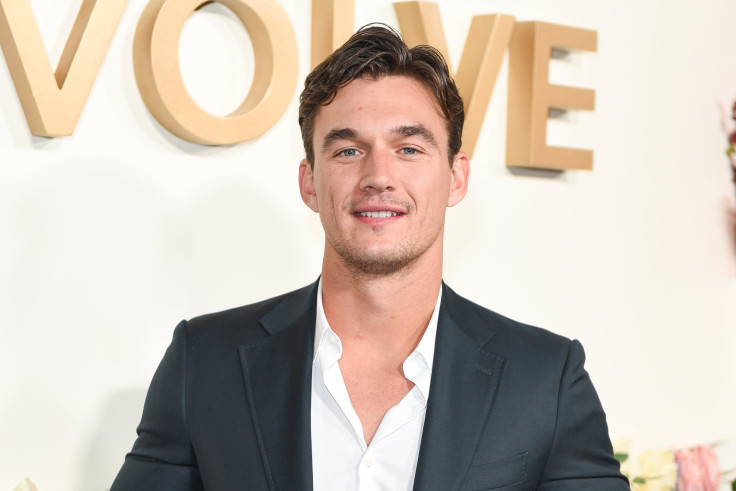 © Copyright IBTimes 2023. All rights reserved.