Back To School? New York Classrooms Allowed To Reopen In The Fall
New York Gov. Andrew M. Cuomo announced Friday that he has made the decision to reopen schools for in-person learning this fall.
New York has been one of the few states to reduce the spread of the coronavirus after becoming the epicenter for the virus. The state currently has over 418,900 positive coronavirus cases, with over 32,700 COVID-19 deaths, according to data from Johns Hopkins University.
Cuomo's authorization allows local districts to decide whether to reopen schools in time for the fall while determining how they will safely reopen. New York has 749 local school districts, which will be required to submit plans to the New York Health Department on how they plan to keep students and staff safe, Cuomo said.
In order to reopen, schools must be in a region where the average rate of positive coronavirus tests is below 5% – a number that has been recommended by the World Health Organization and recently implemented by other school districts in the country.
Coronavirus positivity rate throughout much of New York is 1%, including New York City. New York City Mayor Bill de Blasio has said that schools can reopen in the city if the positivity rate is below 3%, The New York Times reported.
"You look at our infection rate, we probably are in the best situation in the country right now," Cuomo told reporters on a conference call (via WABC, a ABC affiliate out of New York). "If anybody can open schools, we can open schools. And that's true for every region in the state period."
If the positivity rate climbs, Cuomo said he will shut down schools for in-person classes across the state.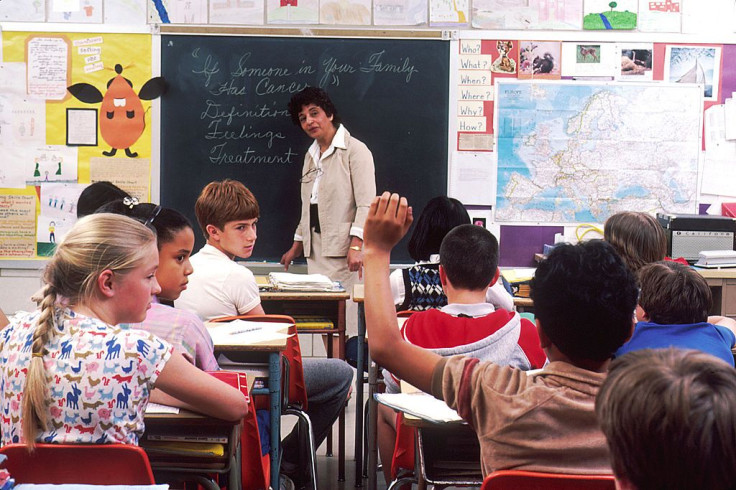 © Copyright IBTimes 2023. All rights reserved.