'Into The Badlands' Season 1 Spoilers: Episode 2 Synopsis Released; What Will Happen In 'Fist Like A Bullet'? [VIDEO]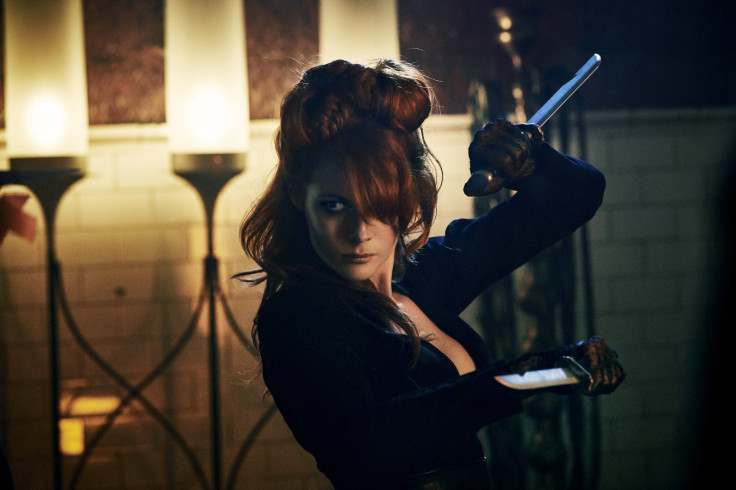 Fans were left with a lot of questions at the end of the premiere of AMC's "Into the Badlands," especially concerning M.K. (Aramis) and his mysterious powers. Viewers already know that the barons want a piece of the special boy -- a rival baron called the Widow (Emily Beecham) has been searching for M.K. and once Quinn (Marton Csokas) finds that out he becomes very interested. However, at the end of the episode Sunny (Daniel Wu) helps M.K. escape, giving the boy a chance to get to freedom and find his home. What will happen in episode 2, "Fist Like a Bullet"?
According to the synopsis for the new episode, M.K.'s journey will take him out of the frying pan and into the fire. The synopsis reveals that the boy will find refuge from Quinn and his Clipper search party in an unlikely place and a sneak peek video from the episode hints at where that might be.
In a teaser clip from "Fist Like a Bullet," M.K. is wandering around the woods alone when he spots a young girl skillfully hunting with a pair of throwing daggers. Soon, though, the girl, Tilda (Ally Ioannides), gets the jump on M.K. and has a dagger to his throat while she interrogates. Eventually, she eases up and decides to take him back to her "mother." However, Tilda's butterfly shaped daggers might be a sign of bad news to come.
Watch the sneak peek clip from episode 2 below:
Fans with a watchful eye will know that they have seen butterflies on the show before -- and not just the ones flying around in the fields. When Sunny was ambushed by a group of the Widow's clippers, his would-be assassins' swords were all adorned with butterfly etchings. Is M.K. headed to the home of the very woman who was searching for him to begin with?
Watch the clip from episode 1 below:
In all likelihood, M.K. has a date with the Widow. While that could be bad news for him, it is good news for fans. The Widow, Quinn's rival, usurping baron is feminist warrior with serious knife skills. Another clip from episode 2 shows her easily dispatching some of Quinn's Clippers after she is ambushed. This should be fun!
Watch the clip from episode 2 below:
Is M.K. in danger? Or will the Widow turn out to be a surprise ally? Fans will have to wait to find out. "Into the Badlands" airs Sundays at 10 p.m. EST on AMC.
© Copyright IBTimes 2023. All rights reserved.