Bain Capital Could Decide Obama Vs Romney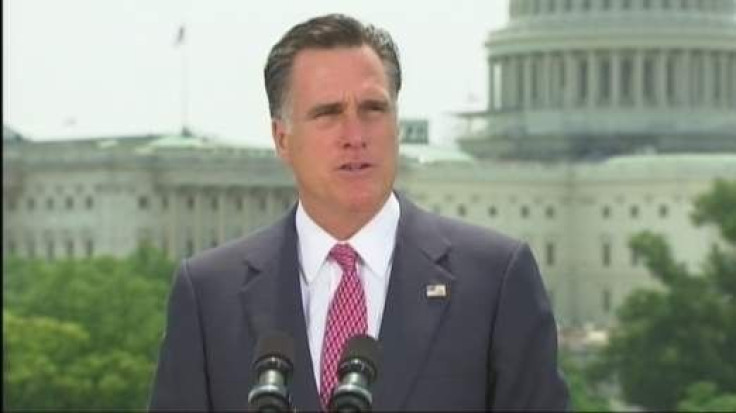 On Friday night, MSNBC television talk-show host Rachel Maddow went after Mitt Romney, hard. It's not rare for the noted liberal to be critical of Romney, but Maddow's mocking made clear just how much trouble the Republican presidential candidate could be in if President Barack Obama's political team can prove its claims that Romney is lying about when he left Bain Capital, a point Maddow gently mocked for almost 15 minutes on her show.
On Friday afternoon, Romney appeared on five news programs to say he left Bain Capital in 1999. Subsequent to that year, at least one of the private-equity firm's portfolio companies was forced to lay off employees, close plants, and eventually have its pension plan bailed out by the federal government. The problem for Romney is that reports have surfaced that Romney was listed as the sole shareholder in Bain Capital as late as 2002, as noted by Boston.com.
Recently, Democrats and Obama himself have requested that Romney release income-tax returns that could help clear up any misconceptions associated with the end of Romney's time at Bain Capital. According to Boston.com, Romney didn't finalize a formal severance package with Bain until 2002, and it was a 10-year deal retroactive to 1999.
Retroactive could be the key word as to why Romney is so quick to point to 1999 as the year he left Bain Capital.
Politico reporters have tweeted the presumptive Republican presidential nominee wasn't listed as an executive on Bain's website in 2000, although the firm's CEO wasn't identified at that time, either.
Why he'd be in trouble if Obama 2012 can prove this is obvious. Romney wrote on his campaign application form he left the company he founded in 1999 to help manage the 2002 Winter Olympics in Salt Lake City. He has stated that again and again -- just ask Maddow.
This lie would not only destroy Romney's credibility with every voter who isn't on his campaign staff, but also confirm some of the GOP's fears about him.
Two weeks ago, the Republican speaker of the U.S. House of Representatives, John Boehner, even told those at a fundraiser that [t]he American people probably aren't going to fall in love with Mitt Romney.
Based on her most recent show, Rachel Maddow wouldn't disagree.
© Copyright IBTimes 2023. All rights reserved.
FOLLOW MORE IBT NEWS ON THE BELOW CHANNELS