Bali Nine Kerobokan Prison Myuran Sukumaran Art Exhibit Canceled Ahead Of Execution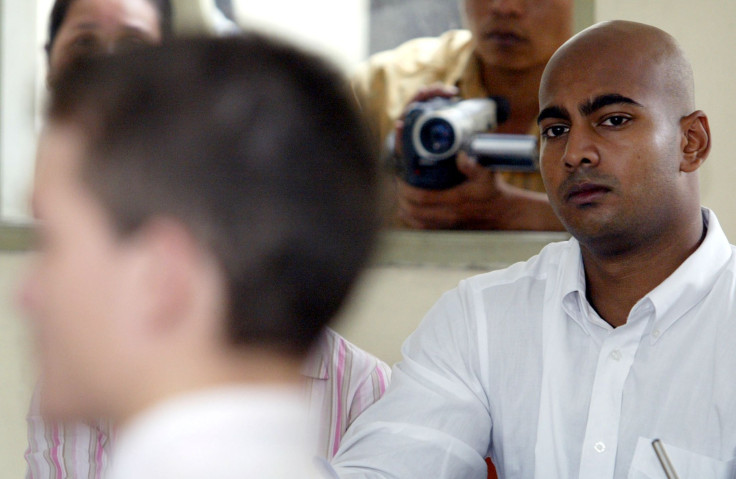 An art exhibit showing paintings by Kerobokan Prison inmates in Bali, Indonesia, was shut down hours before its scheduled start time Friday after jail officials discovered advertisements for the event mentioned high-profile prisoner Myuran Sukumaran. Sukumaran, an Australian, was convicted for drug trafficking in Indonesia as part of the so-called Bali Nine group and sentenced to death.
Authorities canceled the exhibit's auction, which was intended to raise money to buy a studio for the group, because unofficial fliers boasted that the Bali Nine member's artwork would be on display, the Sydney Morning Herald reported. "The agreement was not to mention any particular person, just that it would be paintings by prisoners," prison governor Sudjonggo told reporters.
Sukumaran's portrait of Indonesian President Joko Widodo was due to be sold at the exhibit, which was to take place about two weeks before the convicted drug smuggler's execution. Sukumaran painted Widodo in a last-ditch effort to appeal to the president to show him "people can change," as the prisoner wrote on the back of the canvas.
Sukumaran argued that he himself was an example of this. The 33-year-old martial arts expert was not an artist before prison, but while there he has earned an art degree and started teaching a workshop to other inmates.
Sukumaran was sentenced to death in 2006 after Indonesian authorities named him and 31-year-old Andrew Chan as ringleaders of a group of nine Australians in a heroin smuggling operation. Both were recently moved from the Kerobokan prison to the Nusakambangan Island for their upcoming executions. Sky News reported that Friday's exhibit was going to be especially poignant. Many inmates saw Sukumaran as a friend and teacher, and that may be why someone circulated a flier indicating the night was dedicated to him.
"It's a shame because this event and this project has never been political," organizer Oivind Zahlsen told Sky News. "This is only about the rehabilitation of prisoners and raising money needed so these classes can continue. We hope we can reschedule the event."
© Copyright IBTimes 2023. All rights reserved.