Bankrupt Toni Braxton Accused Of Fraud By Bankruptcy Trustee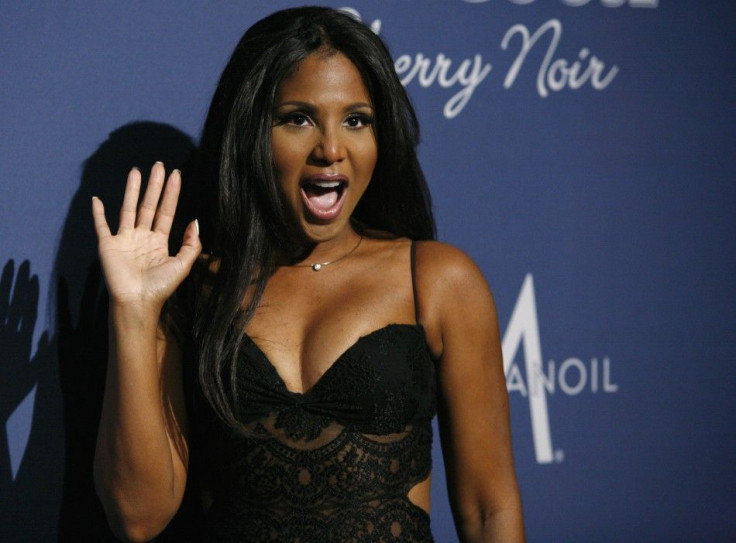 A bankrupt Toni Braxton is being accused of fraudulently transferring more than $50,000 to her husband in funds that were supposed to go towards her bankruptcy.
The allegations were made by the trustee of the R&B singer's bankruptcy, who claimed Braxton diverted $53,490 to her estranged husband, Keri Lewis, TMZ reported.
The "Breathe Again" singer, 45, filed bankruptcy in 2010 after she was forced to cancel a concert tour in 2008 due to health problems. Braxton's bankruptcy filing indicated she was between $10 million and $50 million in debt.
Braxton, a multiple Grammy winner, denied the trustees claims through a representative.
"All of the payments made to Lewis prior to Toni's bankruptcy filing were appropriate transfers for reasonable and necessary personal and business expenses in the ordinary course of her business," her rep told TMZ.
Braxton's attorney, Debra Grassgreen, said the singer's bankruptcy filing will allow her to pay back her debt and sell property that is under water in Atlanta.
The most recent filing marked the second time Braxton filed for bankruptcy. She went through the process for the first time in 1998.
"This was a very difficult decision for Ms. Braxton," Grassgreen told the AP. "However, after months of trying to work out an acceptable arrangement with her principal creditors, she determined that the only way to assure that she could meet her tax obligations and provide for her two small children was to commence these bankruptcy cases."
Chest pains forced Braxton to cancel 2008 shows in Las Vegas. Also in 2008, the singer recovered from a benign breast tumor and competed in "Dancing With The Stars."
Grassgreen said Braxton is now "in good health," the AP reported.
Braxton won six Grammy awards during her R&B career, most recently in 2001 for "He Wasn't Man Enough."
She burst onto the R&B scene with her breakthrough, self-titled, debut album. Braxton won the Grammy for Best New Artist in 1994.
© Copyright IBTimes 2023. All rights reserved.