Barack Obama Jokes About What A Third Term Could Have Looked Like [Watch]
KEY POINTS
Barack Obama said there are aspects of being president that he misses
He joked he would have loved to sit in the basement and let someone speak for him during events
The former president said working with some of the greatest minds made his job satisfying
Barack Obama recently opened about the aspects of the presidency that he misses and what he would have done differently if he were able to extend his tenure.
During his recent appearance on "The Late Show with Stephen Colbert," the 44th president promoted his book, "A Promised Land," and discussed what a third term could have looked like.
Obama shared that a lot of people have asked if he wanted to be the president for the third time, but he always denied the possibility of taking on the job for another four years. He joked that he would only agree to a third term if he gets to sit in his basement and let someone else speak for him during events.
"I used to say if I can make an arrangement where I had a stand-in or front-man or front-woman and they had an earpiece in and I was just in my basement in my sweats looking through the stuff and I could sort of delivering the lines while someone was doing all the talking and ceremony, I'd be fine with that because I found the work fascinating," Obama told host Stephen Colbert.
The 2009 Nobel Peace Prize winner also noted that he absolutely loved working at the Oval Office and explained that working with some of the greatest minds of the nation was "really satisfying."
"Even on my worst days, I found puzzling out these big complicated, difficult issues, especially if you were working with some great people, to be especially professionally, really satisfying," he shared.
Obama's comments come a few weeks after he quipped that his wife and former first lady, Michelle Obama, would certainly want him to stay away from politics.
"There are probably some things I would not be doing, because Michelle would leave me. She'd be like, 'What? You're doing what?" Obama told CBS' "Sunday Morning" last month.
On the other hand, his memoir, "A Promised Land," has turned out to be a huge success. The book sold 1.7 million copies in the U.S. and Canada in its first week of publishing.
The memoir had initially sold nearly 890,000 copies on the first day of its release, making it the largest first-day sales total for any book published by the Penguin Random House.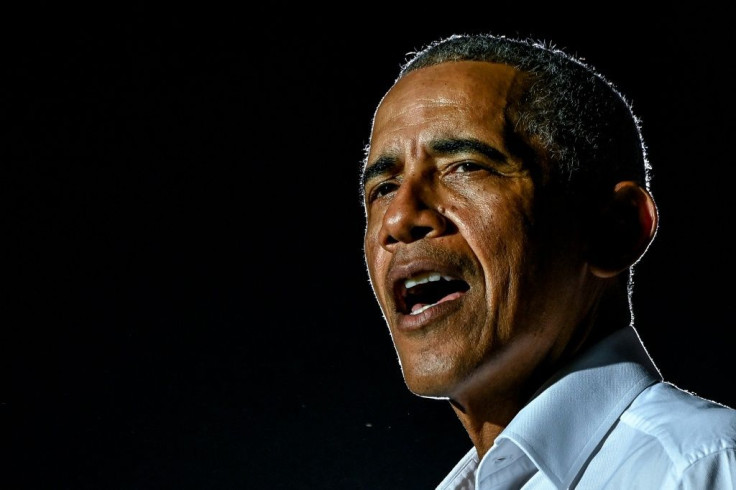 © Copyright IBTimes 2023. All rights reserved.