'Barry' Season 1, Episode 4: Barry Gets New Assignment From The Chechens
Barry struggles to cut his ties with the Chechens in this week's episode of "Barry."
According to the synopsis for Season 1, episode 4 of the HBO dark comedy, Barry (Bill Hader) realizes that distancing himself from Fuches (Stephen Root) and the Chechens is harder than he thought. Killing Paco (Geo Corvera) was supposed to be Barry's last assignment with the Chechens, but after Fuches and Goran (Glenn Fleshler) had a one-on-one "grown-up" talk last episode, Goran decided to hire Fuches and Barry for another job.
In the trailer for the next episode, Fuches informs Barry of their next assignment from the Chechens. "[This is] our next job. A stash house," Fuches tells Barry as he hands him photos of the people he needs to take out.
"This isn't a hit. This is a raid," a concerned Barry says.
As revealed last episode, Goran asked Fuches to have Barry deal with the Bolivians headed by Cristobal Sifuentes. "I want what the Bolivians have. They have stash house in Sylmar that I know makes so much money," Goran told Fuches, who, in return, encouraged him to take the stash house.
"You want to get Sifuentes' attention, take something away from him," Fuches told Goran. "You're a goofball [so] do something goofy. Take his stash house. Then when he comes up here to LA to deal with that, you kill him."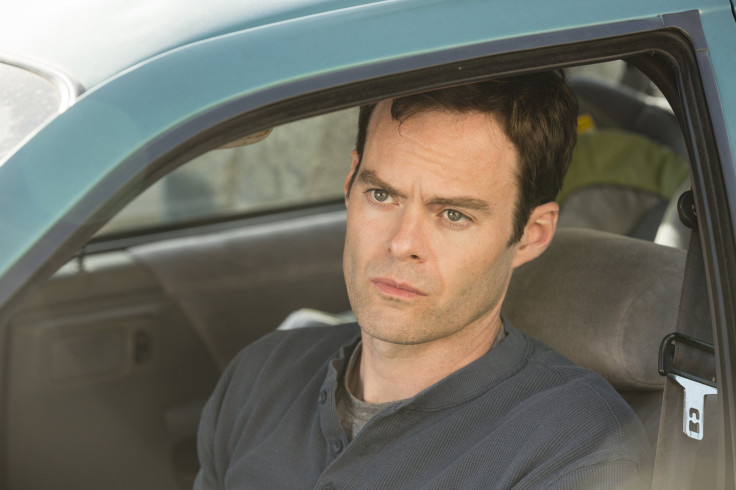 Elsewhere in the next episode, acting coach Gene (Henry Winkler) promises Detective Moss (Paula Newsome) a bombshell about Ryan Madison's (Tyler Jacob Moore) death, but only over dinner. Meanwhile, Sally (Sarah Goldberg) is dismayed to learn that an audition arranged by a prospective agent has strings attached. And Barry invites a Marine buddy and his two pals to a party given by his classmate Natalie (D'Arcy Carden), where rising actor Zach (Ross Philips) threatens Barry's claim on Sally.
Also seen in the trailer, Sally helps Barry create his Facebook account. "You can find anyone on Facebook. That's why it's great that you're on it," Sally tells her lover. "You want people to find you, right?"
"Yeah," Barry reluctantly replies.
"Barry" Season 1, episode 4, titled "Chapter Four: Commit...to You," airs on Sunday, April 15 at 10:30 p.m. EDT on HBO. Watch the trailer for the episode below:
© Copyright IBTimes 2023. All rights reserved.