'Bates Motel' Season 5 Sneak Peek Reveals Where Norman Is Keeping Norma's Corpse [SPOILERS]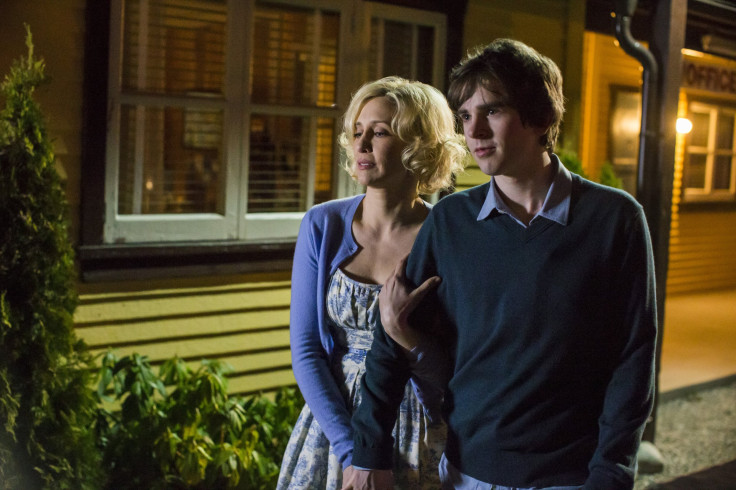 A very special item has apparently been added to Norman's (Freddie Highmore) taxidermy collection.
A sneak peek from Season 5 of "Bates Motel" reveals that Norman is keeping Norma's (Vera Farmiga) corpse in a cold storage room located in the basement of their house. While some of his taxidermy creations are also kept in the same space, Norman has made sure that his mother's corpse is the room's center of attraction. Watch the video below to see the queenly set-up Norman has arranged for his late mom.
Since Norman is keeping his mom's body locked up in the storage room, this could mean that viewers may also see Farmiga play Norma as a corpse — in addition to playing the role of "Mother" — throughout the upcoming season.
"Bates Motel" executive producers Kerry Ehrin and Carlton Cuse were both amazed by the actress' performance as dead Norma in the Season 4 finale of the series. "I have to tell you, Vera is the most … committed dead person you will ever come across," Ehrin told Yahoo TV last May. "I have never seen anyone work so hard and so beautifully at being dead. It really is like she goes into a different place. She gets so still, and she can hold herself so still. It kind of blew me away, actually, because I was on set for a lot of time and she really feels dead when she's doing those scenes."
Ehrin echoed her admiration for Farmiga's performance in a separate interview with TVLine. "She is the most amazing dead person," she said, laughing. "It really blew my mind to see how freaking' dead she was. I don't know how she did it. She just gets into this place and becomes so checked-out and gone. It's really frightening."
Cuse agreed with Ehrin, saying that Farmiga's performance as dead Norma was so great, "especially all that stuff where Freddie was carrying her out of the grave." He added, "It's not easy to be dead!"
"Bates Motel" Season 5 premieres on Monday, Feb. 20 at 10 p.m. EST on A&E.
© Copyright IBTimes 2022. All rights reserved.
FOLLOW MORE IBT NEWS ON THE BELOW CHANNELS