Batman Getting A Standalone Film Starring Ben Affleck Despite Poor 'Dawn Of Justice' Reception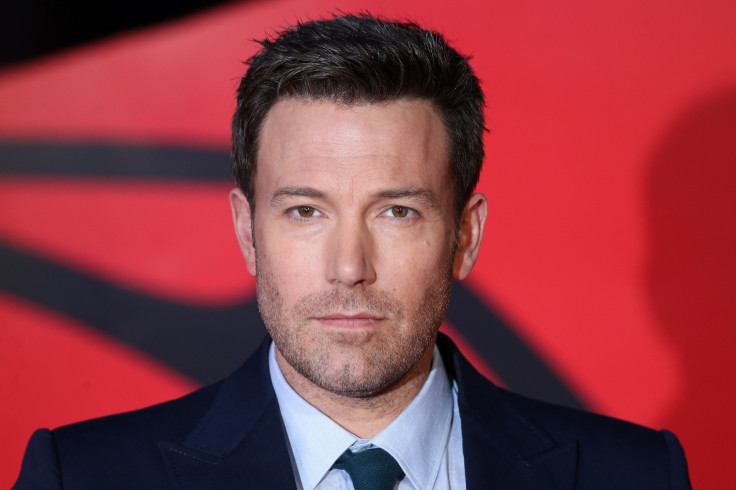 Although the recently released "Batman v Superman: Dawn of Justice" wasn't the tentpole that Warner Bros. was hoping it would be, that won't stop it from doubling down on the one aspect of the movie that people think worked. Following the lackluster "Man of Steel," Ben Affleck joined the DC movie universe as Batman in the latest installment, and it seems fans are going to see a lot more of him in the coming years.
In addition to signing on for the two-part "Justice League" movie, Warner Bros. CEO Kevin Tsujihara confirmed Tuesday at CinemaCon that Affleck will return as the caped crusader in a standalone movie. According to the Wall Street Journal, the 43-year-old actor is set to direct. Affleck's agents also told the Hollywood Reporter that he's writing the script for the "Batman" film with famed comic book writer Geoff Johns, who is also the chief creative officer of Warner Bros. DC Entertainment team.
Sadly, there's no word yet on when the "Batman" film will hit theaters in DC's film schedule through 2019. For that matter, neither Affleck nor anyone involved with the film have given any details as to what it will be about or when it will take place in the DC Universe that Warner Bros. is cultivating.
Affleck debuted as Bruce Wayne in "Dawn of Justice." The movie was meant to be the major kickoff to the expanded DC Comics film universe but hasn't lived up to critical and box office expectations. As previously reported, the film had a record-breaking drop after bad word-of-mouth reviews circulated throughout its opening weekend. In fact, the film's reception was so poor that it prompted many to wonder if DC and Warner Bros. would pull back on their slate of connected films, including "Aquaman," "Wonder Woman" and "The Flash."
However, it seems that not only will the studio not backtrack on its movies, it will continue to add installments to the franchise. Expanding Batman is a safe choice though. Not only is he one of the most iconic superheroes of all time, Affleck's portrayal of Bruce Wayne was one of the only highlights of the often poor reviews for "Batman v Superman," with the Los Angeles Times calling his performance "committed." Perhaps the studio is looking to use the Dark Knight as a second chance to launch the franchise's appeal.
What do you think of a standalone "Batman" movie starring Ben Affleck? Comment below or tweet your thoughts to @TylerMcCarthy.
© Copyright IBTimes 2023. All rights reserved.