Will 'Batman v Superman: Dawn Of Justice' Poor Performance Affect Other DC Movies?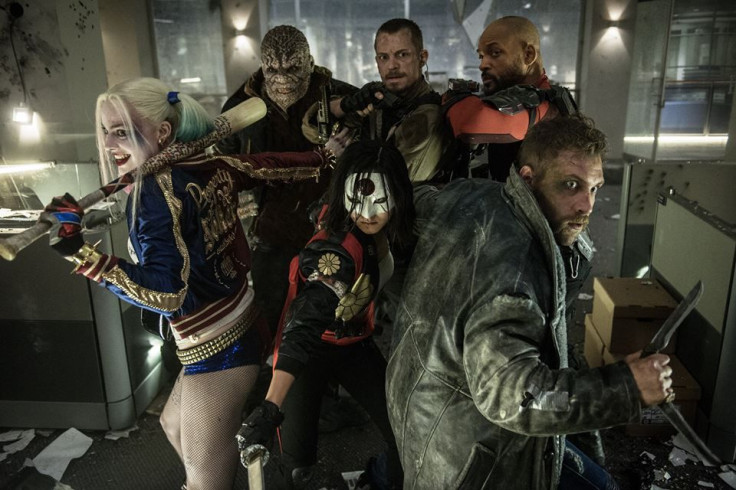 It's official. After performing below expectations and receiving negative reviews from critics, Warner Bros.' superhero tentpole "Batman v Superman: Dawn of Justice" has failed to be the success that the studio was hoping for. With the film conceived as a springboard for more movies in the DC Comics canon, the question now becomes whether the studio will walk back on its slew of movies planned through 2020.
Following the success of Marvel and its ever-expanding "Avengers" universe, DC tried to do the same with "Batman v Superman" and "Man of Steel." However, as previously reported, poor public reception for the former led to a 69 percent dip at the box office, one of the steepest second-weekend dropoffs in cinema history. What does the film's subpar performance mean for future installments like "Suicide Squad," "The Flash," "Aquaman," the two-part "Justice League" and "Wonder Woman," whose release date just moved up 11 days? According to the Hollywood Reporter, almost nothing.
Despite sinking a reported $300 million-plus into the ailing bout between the world's most iconic superheroes, insiders tell the outlet that Warner Bros. has no plans to cancel any of its upcoming movies. But that doesn't mean it will be business as usual for the DC Extended Universe moving forward.
Although experts say the film will likely turn a profit, it will be far from what the studio needs to boost itself back up after a year of underperformers like "Jupiter Ascending," "Pan" and "In the Heart of the Sea." Variety reports that the comic book epic is in danger of being dethroned at the box office by "The Boss" and "Hardcore Henry." As a result, future DC movies might carry a decidedly less stern tone.
As Birth.Movies.Death. reported, the next installment in the DC film universe, "Suicide Squad," may be undergoing re-shoots to help make the film a little lighter and more in keeping with the tone of its very entertaining trailer, which is set to Queen's "Bohemian Rhapsody." So maybe the result of the not-so-stellar "Batman v Superman" will be some retooling — rather than cancellation of — upcoming projects.
Now, all eyes are on "Suicide Squad" to act as the tentpole for the ever-expanding DC canon. Fans can get their ticket for the film when it comes out on Aug. 5.
© Copyright IBTimes 2023. All rights reserved.