BBC Pedophile Scandal: Editor Steps Aside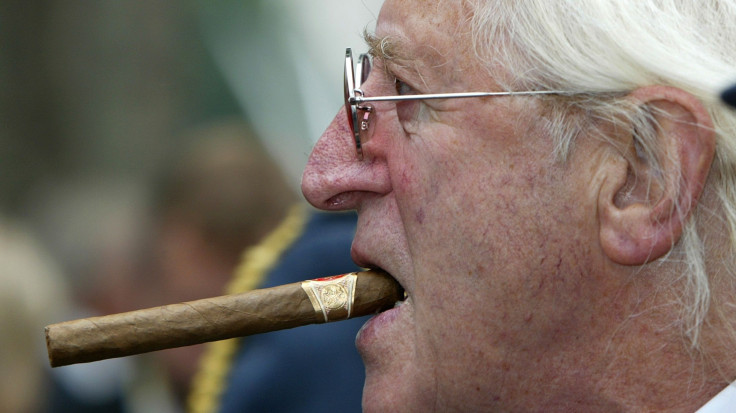 Peter Rippon, the editor of BBC's "Newsnight," has stepped aside from hosting the program as the broadcasting network looks into why a report into alleged child sexual abuse by the late English disc jockey and longtime BBC presenter Jimmy Savile was ignored.
The BBC announced Monday in a lengthy correction on its website that it was launching an independent review led by British journalist and former chief of Sky News Nick Pollard "to determine whether there were any failings in the BBC's management of the 'Newsnight' investigation into allegations of sexual abuse of children by Jimmy Savile."
Savile, who had been knighted by Queen Elizabeth II, passed away in October 2011. Savile was considered a national treasure, hailed for his philanthropic activities. Thousands turned out when Savile's golden coffin toured his home city of Leeds.
If BBC editors declined to report legitimate allegations of sexual improprieties with under-aged girls – including ones possibly committed on BBC premises – it would be viewed as the network protecting one of its beloved own despite what police say are 200 potential living victims of Savile's alleged predatory crimes.
Earlier this month, a former student at the Duncroft Approved School for Girls near Staines, Surrey, said she was sexually abused by Savile in his car when she was 14, and that he frequently visited the school. Other alleged victims have come out with their own abuse claims.
Rippon said that his "Newsnight" expose was dropped in part because there was no evidence that staff at the now-defunct Duncroft children's home was aware of any improprieties. He also said that Savile's death in October meant he was not able to defend himself against the allegations, and that his program is "not normally interested in celebrity expose."
In Monday's statement, the BBC disputed this, saying there were in fact some general allegations. It also said that contrary to Rippon's statement, some of the women interviewed for the program had not previously gone to the police with their allegations.
Another BBC program, "Panorama," prepared and was scheduled to air Monday night its own investigation into the BBC's editorial decision-making regarding the Savile case. The network has faced an outpouring of anger over its decision not to broadcast the Savile report.
BBC director-general George Entwistle has apologized to the alleged victims.

"I have made clear my revulsion at the thought that these criminal assaults were carried out by someone employed by the BBC and that some may have happened on BBC premises as well as, we now discover, in hospitals and other institutions," he said in a statement on Oct. 12.
"This is the worst crisis that I can remember in my nearly 50 years at the BBC," said journalist John Simpson.
Met Police said the number of potential child abuse victims involving Savile could be in excess of 200.
© Copyright IBTimes 2023. All rights reserved.