Behati Prinsloo Supports Husband Adam Levine At First Show Since Cheating Scandal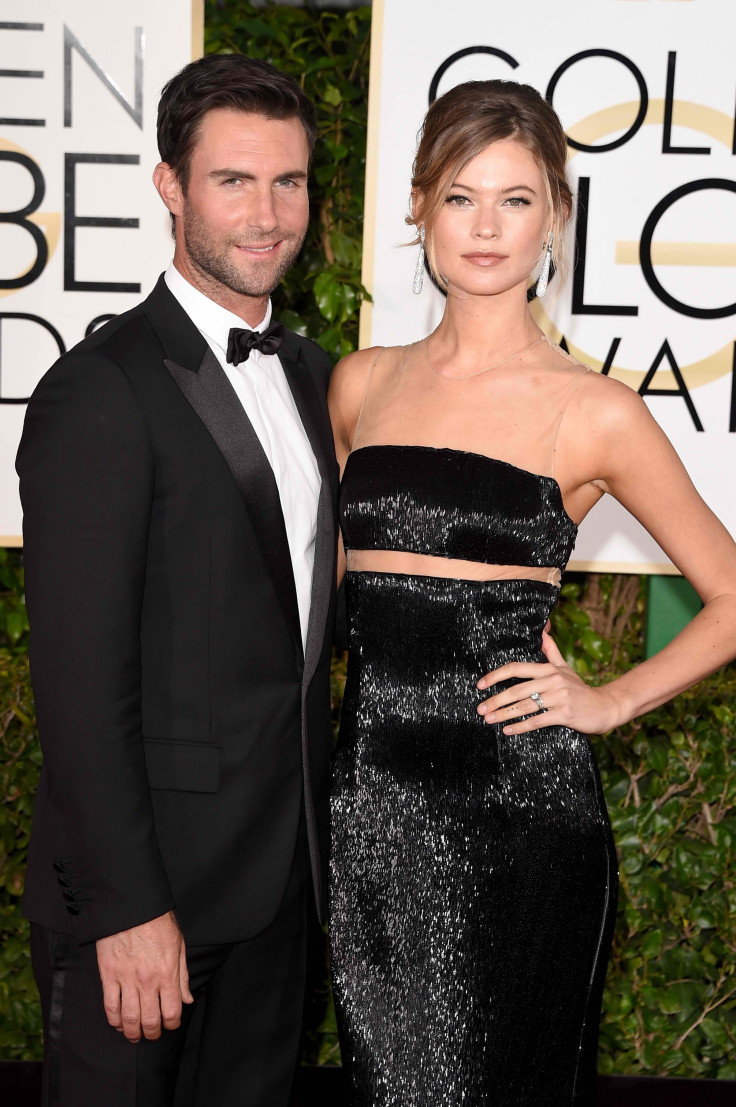 KEY POINTS
Maroon 5 performed at Shaquille O'Neal's annual fundraising gala, The Event, Saturday
It was Adam Levine's first public appearance since he was accused of cheating on his wife, Behati Prinsloo
The model reportedly appeared to be "in great spirits" when she was spotted backstage at Maroon 5's show in Las Vegas
Behati Prinsloo reportedly showed support for her husband Adam Levine at Maroon 5's first performance since cheating allegations against the singer surfaced.
The pregnant model appeared to be "in great spirits" when she was spotted backstage at Maroon 5's show in Las Vegas Saturday night, E! News reported.
It was Levine's first public appearance since an Instagram model came forward with claims that she had a yearlong affair with the singer and multiple women accused him of sexting them while married to Prinsloo, who is pregnant with their third child.
Levine and his band took the stage at the MGM Grand Hotel in Las Vegas over the weekend as part of Shaquille O'Neal's annual fundraising gala, The Event.
Other celebrities who were present at the event included Rob Gronkowski, Camille Kostek, Logan Paul and Flavor Flav.
O'Neal publicly expressed his support to Levine while speaking onstage during the event.
"Adam is a friend of mine from [a long] time ago. I always say to myself, you know, I cannot be a hypocrite," the NBA legend, who was previously married to Shaunie Henderson from 2002 to 2011, told the crowd, according to Page Six.
He continued, "Now, I wasn't the greatest husband in the world, so just because I have a large platform right now doesn't give me the right to bash other people. He's great, he's doing something for the children, he's always been like that. I'm happy for him. And I wish him luck."
It wasn't the first time O'Neal showed his support to Levine amid the cheating scandal.
Ahead of the charity event, the former basketball player told TMZ in an interview published Thursday that Levine is a "personal friend" and has "always been a great guy."
"He's coming to help kids out this weekend. That's as solid as you can get," O'Neal said. "It is not my job to say, 'You did this. You did that. You shouldn't have done this. You shouldn't have done that.' As far as I can say, he's coming to help kids out this weekend. He's a good man in my book."
Days after model Sumner Stroh and several other women came forward with allegations against Levine, the "Girls Like You" crooner and Prinsloo were spotted holding hands while running errands together in Montecito, California.
However, sources close to the model said that she was just trying to be positive for their children, Dusty Rose, 5, and Gio Grace, 4.
"She is hurt and upset, but she is holding back because of the kids," an anonymous source told People. "She isn't happy with Adam, but she is very much about being positive. She just doesn't believe in drama. Adam keeps being very apologetic."
The insider added that the couple is working on keeping their marriage.
Levine has denied having an affair with any woman. However, he admitted that he "crossed the line" by having "flirtatious" exchanges with someone who was not his wife.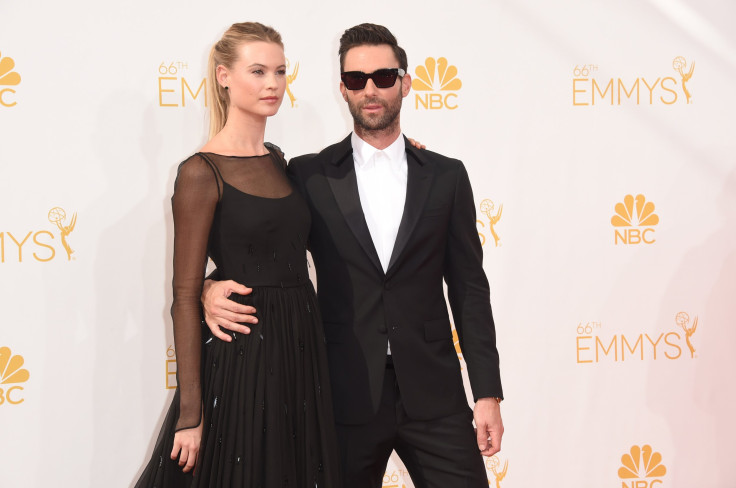 © Copyright IBTimes 2023. All rights reserved.