From Being One Of The First To Drive The Retirement Plan In The 60s To Its Distinctive Approach In Humanizing Financial Planning In The 21st Century: The Compelling Expedition Of The North Texas Wealth Management Firm
* This is a contributed article and this content does not necessarily represent the views of IBTimes.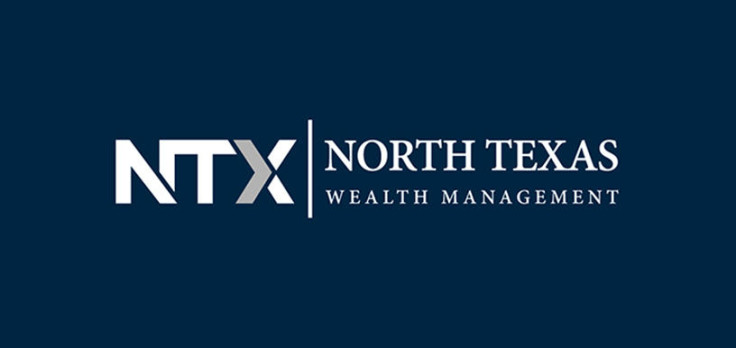 In the wake of the pandemic and the current uncertain global economic climate, one of the predominant things examined globally has been quality of life, retirement and ultimately, a person's legacy.
These themes have always been at the core of all the financial services of North Texas Wealth Management (NTX Wealth). Established in 1968, originally a CPA firm designed to cater to the finances of people, by helping them plan toward financial freedom at their retirement - in an era when the retirement services revolution was at its budding stage. Driven by sheer persistence with a 'people first' approach, they have been able to stand the test of time and sustain their legacy of delivering 'people-centered' innovative financial solutions.
Mike Crews, CEO of NTX Wealth, a Certified Financial Planner™ professional and a registered principal of LPL Financial, graduated from Brigham Young University in Hawaii in 2001 with a bachelor's degree in International Business Administration. He became a part of the firm as a financial advisor in 2003. With a vision of expanding its offerings to provide financial planning and advisory services beyond just retirement planning, he purchased the firm with his business partner Chris Scarborough in 2010 and later renamed it to what it is today.
His passion for financial planning started during childhood. Reflecting on this, he said, 'My brother was born with a genetic disorder which required very expensive treatments. My Dad worked at an automotive company that had very good insurance that covered 80% of the medical bills but the salary wasn't enough. He did everything he could to pay the 20% but it was a strain on him, especially because he didn't have enough resources. I remember sitting by our kitchen table with him while he vented, wishing I could do more for him. That passion to help people solve their financial problems started from that moment.'
In 2012, Mike graduated with an MBA from Southern Methodist University Cox School of Business and under his leadership, over the past 12 years, the firm has continued to propel the financial sector forward with people-centered services catering to individuals early in their career, mid-career and people who are closer to their retirement age. Commenting on this, Mike said, 'one of my driving forces is having a generational reach. The real challenge is how to provide resources for all generations.'
The firm successfully grew its brokerage and advisory services to over $500M in August 2020. Mike was also recognized in 2020 as one of the best financial planners by D Magazine. In this industry, they know him for his ability to enrich the financial behavior of his clients and discover what inspires them.
Values-based financial planning centered his vision for NTX Wealth. It is a model that takes into consideration the balance of financial planning options and the fiduciary obligation to the client.
NTX Wealth evaluates the client's goals, future aspirations and the rising financial concerns of the client through their 3D assessment process. Commenting on this, Mike said, 'Not enough people are asking the right questions when it comes to financial planning. If not your financial planner, then who? We pause and go deep first. We want to know what you want out of life, what matters most to you.'
Financial education is a big part of Mike's vision, as a recent survey shows only 57% of adults in the United States are financially literate. To boost financial literacy for everyone, they have established an open-access knowledge center with premium digital resources. They have regular video updates on the latest financial trends, and a blueprint to help people navigate their unique financial needs.
NTX Wealth's outstanding team of CERTIFIED FINANCIAL PLANNER™ professionals who graduated from reputable universities and have industry experience. Collectively and individually, they ensure the values of their clients align with all their investment options using cutting-edge, advanced market intelligence software tools. Their custodian is the renowned LPL Financial; a publicly traded company under the ticker symbol LPLA. Having been in the industry for over five decades, NTX Wealth has the credibility, stability, experience and all the resources to guide their clients seamlessly to an improved financial planning experience. In Mike's words, 'all financial planning roads lead to retirement planning.'
Disclosure: Securities and advisory services offered through LPL Financial, a Registered Investment Advisor. Member FINRA/SIPC
© Copyright IBTimes 2023. All rights reserved.