'Below Deck Med' Season 6: Captain Sandy Yawn Addresses Complaints Against Lexi Wilson
KEY POINTS
"Below Deck Med" star Captain Sandy Yawn said she is "mindful" of the fact that they are filming a show when making decisions
She insisted she would have let go of Lexi Wilson "sooner" had she known the "facts"
Lexi found herself at odds with her crew since their first night out together and got into disputes with several co-stars
Captain Sandy Yawn has opened up about the various controversies involving Lexi Wilson on "Below Deck Mediterranean" Season 6.
During an interview with Us Weekly, Sandy explained that it wasn't as simple as letting go of Lexi after her first crew dispute.
"It's a TV show, right? It's a pandemic. So it's very different. … Yes. If I felt like safely, I could let them go [I would]. But we are making a show, so I'm also mindful of that," the 56-year-old reality star said. "Like, I don't make split decisions. I defer to people that are spending all this money to create this."
Sandy went on to detail how watching the former stew's behavior throughout "Below Deck Med" Season 6 affected her view of the situation. She explained that she didn't realize how bad the disputes got until she saw the show.
"Of course, I wanted to let her go. I never would have hired her. I don't hire the crew. Everybody knows that," Sandy noted. "[While] I feel for her, I would never tolerate that. I don't see it until you see it. I don't go to dinner and unless the crew really lays it out for me, the words 'it's bad,' is that [really] a description?"
According to Sandy, no one gave her the "facts" of the situation. She just heard that it was "real bad" but did not receive a report, despite the crew knowing that they have to "go through all the legalities." The captain insisted she would have let Lexi go "sooner" had she been informed of the former stew's actions.
Lexi found herself at odds with the crew since their first night out together. After her dispute with Malia White, she ended up pushing Mzi Dempers.
The issues escalated when Lexi got into another fight, this time with chef Mathew Shea. The chef told Lexi that no one on the boat likes her. Lexi hit back saying that his parents "should've aborted you."
The feud forced Sandy to step up and ask Lexi to leave after several crew members blamed the latter for taking things too far.
"From what I've seen, you're a terrific human being. Now I don't go out and drink with you. And I don't go out and have these experiences. Threatening people, saying the things that you say," Sandy told Lexi in the Sept. 20 episode of the Bravo show. "Considering how it has permeated through the entire boat and some people just can't get around it, the many outweigh the one."
When the cast and crew appeared on "Watch What Happens Live With Andy Cohen," and the drama between them and Lexi was discussed, Malia called the former Miss Universe Bahamas 2013 the "biggest complainer of the group," according to Screen Rant. Meanwhile, third stew Courtney Veale claimed that Lexi was the "biggest gossiper of the crew."
"Below Deck Mediterranean" airs Mondays at 9 p.m. EDT on Bravo. New episodes will drop one week early on Mondays on Peacock.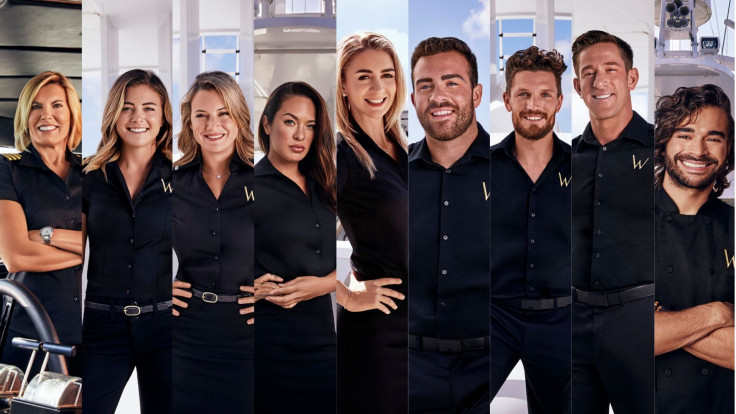 © Copyright IBTimes 2023. All rights reserved.