'Below Deck Sailing Yacht's' Jean-Luc Cerza-Lanaux Confirms He Fathered Dani Soares' Daughter
KEY POINTS
Jean-Luc Cerza-Lanaux said an international DNA test confirmed that he is the father of Dani Soares' daughter, Lilly
He said he and Soares have been learning how to co-parent as best as they can
Soares previously claimed that her baby's father was keeping a distance from her and their child
"Below Deck Sailing Yacht" star Jean-Luc "J.L." Cerza-Lanaux has confirmed that he is the father of former co-star Dani Soares' baby.
Cerza-Lanaux made the announcement via a lengthy Instagram post on Wednesday, nearly eight months after the birth of Soares' daughter Lilly Rose.
"I can't let 2022 go any further without sharing some beautiful news," the 26-year-old deckhand wrote on Instagram from San Felipe, Panama. "An international DNA test that was done awhile [sic] ago was no small feat. I'm happy and proud to say sweet and beautiful Lilly rose is my daughter."
Cerza-Lanaux explained that he and Soares, 33, have been learning how to co-parent as best as they can given that the latter is a full-time mother and worker, while he is gone for extended periods of time for work.
He emphasized that it is "imperative" that they work together "for the sake of our daughter as she needs both parents in her life."
Cerza-Lanaux went on to say he's been focusing on his mental health and "will be striving to be the best man and father that I can be."
"With that being said, going forward, I will no longer feel the need to explain myself to anybody, when realizing people only understand from their level of perception," he stated.
Cerza-Lanaux and Soares were together when they filmed the last season of "Below Deck Sailing Yacht."
Following the birth of Lilly in May last year, rumors swirled that Cerza-Lanaux was the father after a preview for the Bravo show's Season 2 reunion showed Soares saying that her baby's father is keeping a distance from her and his offspring.
"Well, let's put it this way, this baby was made during the season while we had cameras 24/7 with us and I only slept with one guy, so…" she was quoted by E! News as saying. "He thinks it's not his child. And he doesn't want to have anything to do with it."
Soares said she learned she was pregnant when she returned to Australia after filming. She then claimed that when she informed Cerza-Lanaux, he told her he would support her whatever she decided to do. But while he appeared supportive in the beginning, Soares claimed that things later changed.
On New Year's Day, Soares claimed that she received a text from Cerza-Lanaux that read, "Don't go around telling people I'm the dad of this child. And I want a DNA test."
But when Cerza-Lanaux spoke with Andy Cohen in his own interview, he said that he had every intention of being involved if the baby were his.
"The fact that people are telling me that I want nothing to do with this child, it's really tearing me up," he said. "All my friends and all my family know the type of person that I am and know that I want everything to do with that child…If it is mine."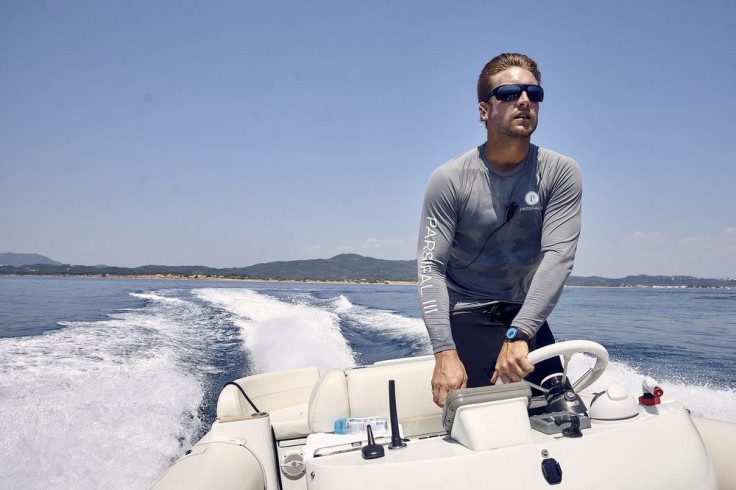 © Copyright IBTimes 2023. All rights reserved.
FOLLOW MORE IBT NEWS ON THE BELOW CHANNELS