Ben Affleck, Ana De Armas Dating? Pair Spotted In 'Happy Mode' During Cuba Getaway
KEY POINTS
Ben Affleck was spotted with Ana de Armas in Cuba
Jennifer Garner helped Ben Affleck keep his role for "The Way Back"
Affleck broke down while filming a personal scene for "The Way Back"
Ben Affleck and Ana de Armas have been spotted together in Cuba.
Affleck has been single for months following his split from "Saturday Night Live" producer Lindsay Shookus. However, Jennifer Garner's ex sparked dating rumors after he was seen with the "Knives Out" actress in Cuba.
On Friday, Affleck and de Armas posed with a restaurant chef in Havana, Cuba. They were later seen smiling and laughing with a group of fans with Affleck standing in front of de Armas with his arms draped over her shoulders.
"Ben and Ana were seen leaving Clandestina [T-shirt] shop on Friday between 11 a.m. and 12 p.m.," an eyewitness told Us Weekly. "It was just the two of them and their driver. Ben happily took photos with fans. Ben was in a very happy mood, making funny faces in selfies with fans."
Affleck and de Armas outing came weeks after filming their thriller movie "Deep Water."
Affleck said back in October 2019 that he was dating after it was learned that used the members-only dating app Raya. However, he didn't drop names and instead talked about a cause close to his heart.
"Let's be serious for a moment and talk about something that is actually important. I have been in recovery for over a year and part of that is helping out others," he tweeted at the time. "The Midnight Mission is an incredible organization that helps those in need with housing, training, development and recovery."
Meanwhile, director Gavin O'Connor revealed that Affleck's ex-wife helped him keep his role for "The Way Back" after his relapse. Garner reportedly called O'Connor and told him that his ex-husband took a rehab. Initially, he didn't think that what Affleck went through was serious until they started filming and the actor broke down while filming a personal scene.
"It was probably the second take, Ben just had a breakdown. I'm getting chills thinking about it. It was like the dam broke and everything came out," the director said. "I just remember the crew, everyone was frozen, watching him bear his soul. It was obviously real. A lot of things that he probably had to say in his own life, or maybe he had said, I don't know."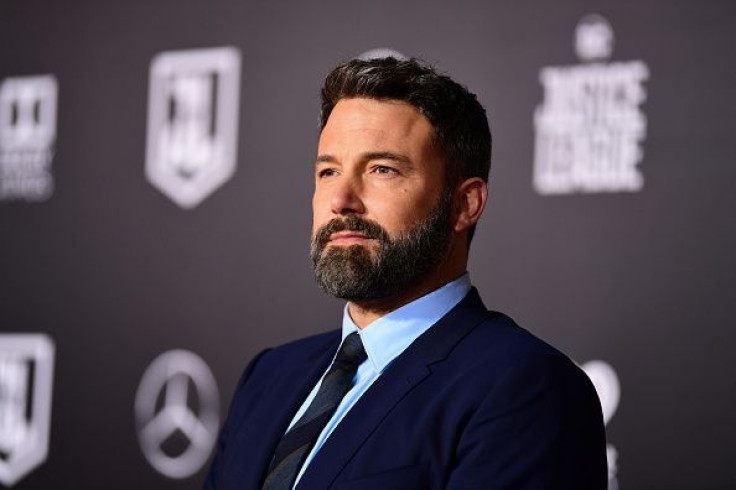 © Copyright IBTimes 2023. All rights reserved.