Ben Affleck, Jennifer Lopez Are 'Princess Diana-Level' In Paris; 'Batman' Star Upset Over Paparazzi
A swarm of paparazzi "freaked out" Ben Affleck during his recent Paris honeymoon with Jennifer Lopez as they followed the newlyweds around the City of Lights, according to a new report.
Affleck and Lopez were "almost Diana-level" in terms of the attention they received during their trip to France. "Ben was a little freaked out in Paris. This was a whole new level," an unnamed source told PageSix.
The heightened attention around Affleck and Lopez is reportedly reminiscent of their first attempt at marriage. The "Batman" star and "Papi" hitmaker, who dated and got engaged in the early 2000s, previously cited the unrelenting paparazzi as a major contributor to their eventual breakup in 2004.
The lovebirds postponed their planned wedding because of the fear of tabloid exposure.
"Due to the excessive media attention surrounding our wedding, we have decided to postpone the date," Affleck and Lopez said in a statement at the time.
"When we found ourselves seriously contemplating hiring three separate 'decoy brides' at three different locations, we realized that something was awry...We felt what should have been a joyful and sacred day could be spoiled for us, our families and our friends," they added. Affleck and Lopez officially separated in January 2004.
More than 10 years later, the "Let's Get Loud" singer told people that she and Affleck were not seeking a public relationship. "We just happened to be together at the birth of the tabloids, and it was like, 'Oh my God.' It was just a lot of pressure," Lopez furthered.
In July, Affleck and Lopez were papped enjoying each other's company and even sharing an emotional moment during the "On the Floor" singer's birthday dinner. Affleck's daughters Seraphina and Violet, and Lopez's twins Max and Emme were also present with the lovebirds.
"Ben is used to the flashing lights. But he felt that the honeymoon was a tsunami. Jen's made out of steel and knows it comes with the territory [but] he still gets pissed off," a tattler claimed. The same insider suggested that the attention "reminded him too much of the first time he and the singer tried to get married."
Both Affleck and Lopez are yet to comment on the claims.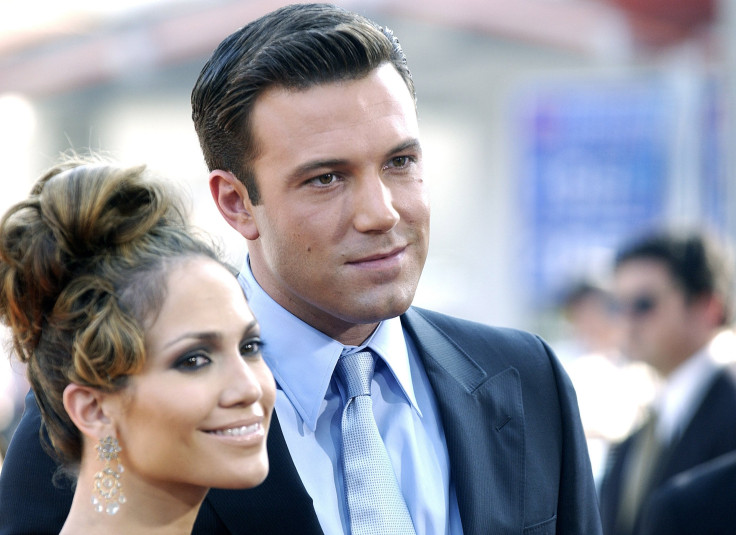 © Copyright IBTimes 2023. All rights reserved.