Ben Affleck Thought Jennifer Lopez Split With Alex Rodriguez When He Contacted Her
Ben Affleck and Jennifer Lopez have been spending a lot of time together, but when the "Batman" actor originally reached out to his ex, he thought she was single.
Affleck reportedly had no romantic motives when he initially contacted Lopez, however, the platonic reunion turned into what appears to be a rekindled romance. "Ben reached out to Jennifer as a friend," a source told People.
When Affleck reached out to Lopez, it was after she and Rodriguez announced they were working through some issues in their relationship. "He was basically checking up on her," the insider explained. "He was single and thought she might be single, too."
When Affleck contacted his ex, he assumed the announcement signaled that Lopez and Rodriguez had split. "It was in no way disrespectful because he really thought she wasn't with Alex anymore," the source said.
Although neither Lopez nor Affleck has confirmed the status of their relationship, those close to them suspect the two have romantic feelings for one another.
"We thought they were just friends," a source told Page Six. "Even people close to Ben were taken by surprise."
A different insider didn't seem surprised by the reunion because of their history together. "She was always obsessed with Ben. They have always loved each other," the source said.
Lopez and Affleck got engaged in 2002, but they postponed their wedding in 2003 days before it was expected to take place. The former couple later announced their split in 2004.
Affleck went on to marry Jennifer Garner, and the actors had three children together. They finalized their divorce in 2018, three years after they separated.
Meanwhile, Lopez went on to have twins with Marc Anthony, but the couple divorced in 2014.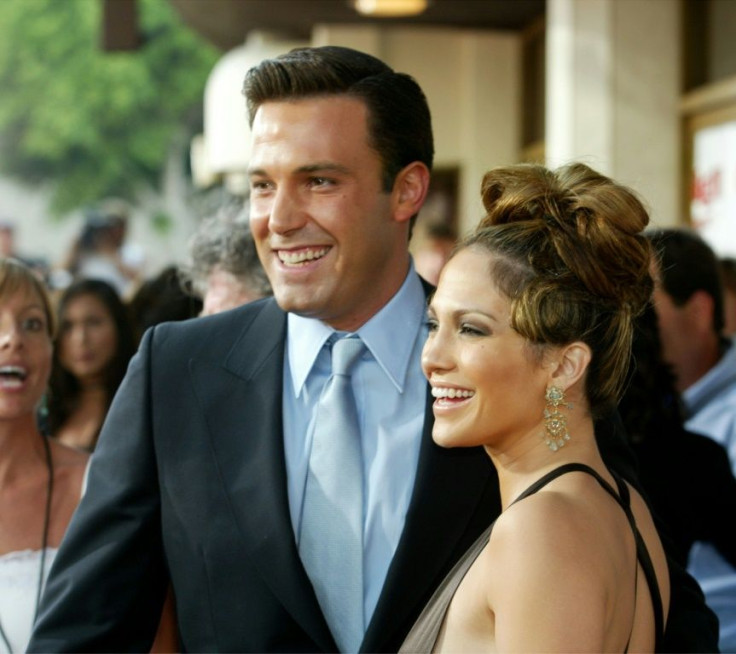 © Copyright IBTimes 2023. All rights reserved.