Benedict Cumberbatch Confuses 'Star Trek' And 'Doctor Strange' At D23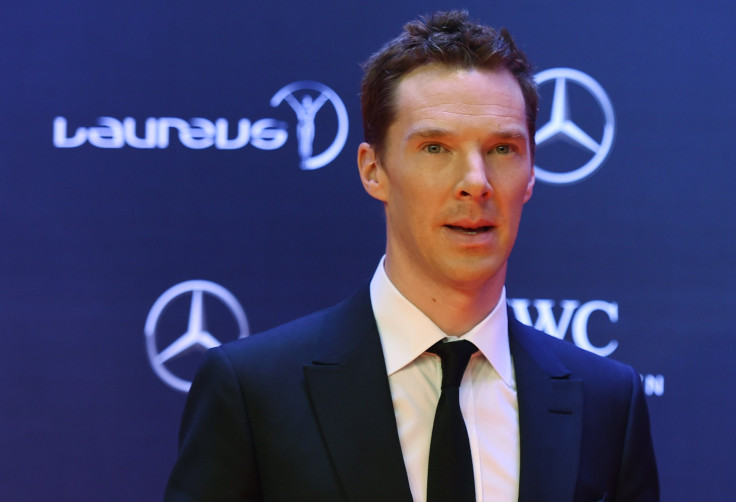 Benedict Cumberbatch kicked off his promotion of "Doctor Strange" at the D23 Expo in Anaheim, California, with a Vulcan salute, a gesture for "Star Trek" fans. "Hello, D23," the "Hobbit" star said as he lifted his hand into the iconic "live long and prosper" symbol.
"Oh no, wrong film!" Cumberbatch quickly added. The Marvel fans in the audience got a good laugh out of the gag.
The British actor played Kahn in "Star Trek: Into Darkness" in 2013, but he was at D23 to promote a Marvel superhero movie, "Doctor Strange." "I'm very, very, very lucky and very excited to be taking on 'Doctor Strange' for Marvel," the 39-year-old said. "He's an extraordinary character and brings a whole other dimension -- multiple dimensions -- to the Marvel Universe."
See Cumberbatch's message below:
The "Sherlock" star couldn't be at the event due to his role in "Hamlet" on London's West End, but he also introduced some concept art for the film in the video. According to CinemaBlend, the movie will be an origin story and "will explain how Dr. Stephen Strange goes from being one of the best neurosurgeons in the world to being one of the most powerful sorcerers in the world." The art showed Cumberbatch's costume will be slightly darker than what is shown in the comic books, but still very similar.
Not featured much in the art was the Ancient One (Tilda Swinton). It seems fans will have to wait to see the actress as the powerful sorceress. However, Marvel Cinematic Universe (MCU) followers haven't been waiting nearly as long as the filmmakers. Marvel Studios President Kevin Feige revealed Marvel has been perfecting the film for years.
"'Doctor Strange' is a project we've been working on since before the inception of the MCU," he said. "The goal of these films is always to continue to expand what a comic book film is, what a Marvel Cinematic Universe film is."
Playing Dr. Strange will be a challenge for the Oscar-nominated actor, but it'll likely be easier than live theater. At the very least, he won't have to worry about disruptive audiences. Cumberbatch recently had to ask theatergoers to stop illegally filming his performances during "Hamlet" because the cameras and phones were distracting.
"I can see cameras in the auditorium. It may not be any of you here, but it's blindingly obvious," he recently told fans at the stage door, according to the Independent. "It's mortifying and there's nothing that's less supportive or enjoyable as an actor on stage experiencing that."
"Doctor Strange" is scheduled to hit theaters Nov. 4, 2016.
© Copyright IBTimes 2023. All rights reserved.
FOLLOW MORE IBT NEWS ON THE BELOW CHANNELS