Benghazi Republican Report: Read The Investigation Into Terror Attack And Hillary Clinton's Role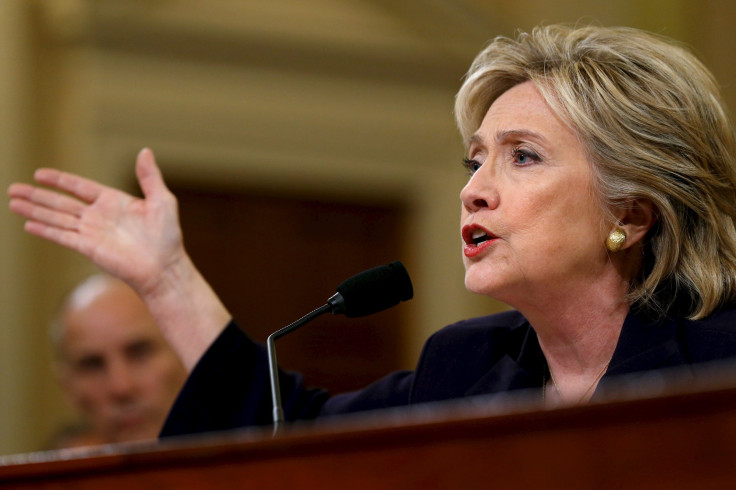 Following over two years of investigations into the 2012 terrorist attack in Benghazi, Libya, that left four Americans dead, House Republicans on the Benghazi Select Committee released their findings Tuesday. The full 800-page report is available online here. Democrats released their own 339-page report into the events Monday, and it is available online here.
The Republican report asserts that presidential candidate and former Secretary of State Hillary Clinton, as well as State Department Under Secretary Patrick Kennedy, should have realized the American compound in Benghazi was not safe. A terrorist attack Sept. 11, 2012, killed U.S. Ambassador Christopher Stevens as well as three other Americans. The Republican report questioned Stevens' level of security at the time of the attack.
"It is not clear what additional intelligence would have satisfied either Kennedy or the secretary in understanding the Benghazi mission compound was at risk short of an attack," a leaked copy of the report said.
The Republicans' report concludes that confusion and miscommunication between agencies caused the American response to the attack to suffer and that the U.S. did not have a clear grasp of various factions on the ground in Libya. The report drew from 107 witnesses, including 81 who had not previously been questioned by Congress. The investigation cost taxpayers more than $7 million.
The Democrats' report found that Clinton did not personally deny requests for increased security at the American compound in Benghazi.
Republicans leaked parts of their report Tuesday, prompting Democrats to respond by calling the leak "the opposite" of fair and bipartisan. "Based on press reports, the Republican Benghazi report seems like a conspiracy theory on steroids — bringing back long-debunked allegations with no credible evidence whatsoever," the statement said.
The Republican select committee is now the eighth congressional one to investigate the attacks and the 12th investigation into Benghazi, ABC News reported.
Both Republican and Democratic investigations into the terrorist attack have been accused of being partisan and biased. The publication of both reports comes as Clinton looks to clinch the Democratic nomination at the Philadelphia convention in July. Clinton's campaign Tuesday called the committee a "partisan sham."
© Copyright IBTimes 2023. All rights reserved.