Is Bernie Sanders Ignoring Black Voters? Vermont Senator Surrenders South Ahead Of Super Tuesday
Bernie Sanders' grassroots movement is supposed to take him to the Democratic convention in July and create "one of the great political upsets in the history of the United States." But after a crushing defeat Saturday in the South Carolina primary and with mere hours left before Super Tuesday, it looks like the Vermont senator's political revolution may be ending just as it was supposed to take off.
South Carolina — where he lost to Hillary Clinton by 47 points — proved that Sanders has not made the gains among African-American voters he had hoped for, and his current schedule and spending show that he had largely given up on winning Southern states. Now, with delegate math mounting against him, voters, party officials and political experts in the South said that while they've heard Sanders talk about fighting institutional racism, he hasn't done the work to convince African-Americans to support him — a strategy that could leave him with a mostly white, narrow path to the Democratic National Convention.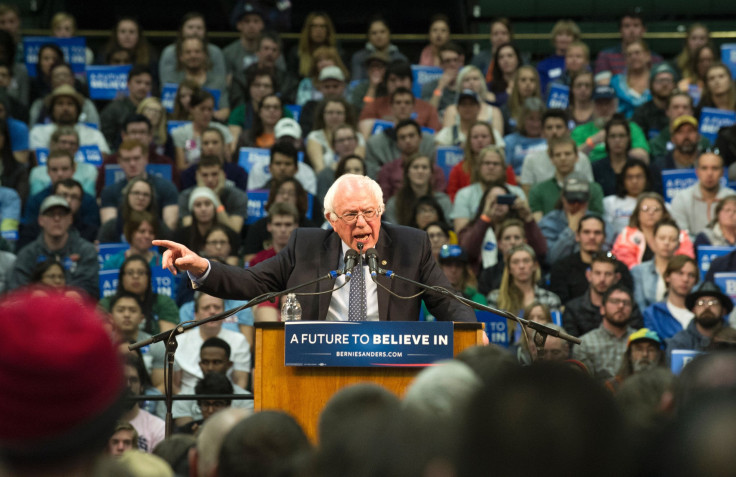 "Sanders hasn't completely abandoned campaigning in the South," said Andra Gillespie, a political science professor at Emory University in Atlanta, where Sanders last visited Feb. 16. But, she added, "one would have thought maybe he'd come back before Super Tuesday."
Over the past few weeks leading up to the primary in South Carolina and those on Super Tuesday, Sanders has made campaign stops in many states, including Missouri, Illinois, Minnesota, Michigan, Oklahoma, Ohio, Georgia, Texas, Colorado, Massachusetts and Vermont. Some of them vote Tuesday, when 11 states hold primaries; some will vote later this month. While Sanders did make a handful of stops in South Carolina before Saturday's vote there, he still spent much of his time ahead of the contest campaigning away from the South, seemingly saving money for states beyond March 1.
Percent of Black Voters Relative to White Voters in Presidential Elections | MooseRoots
The day of the South Carolina primary, Sanders held rallies in Austin and Dallas in Texas and in Rochester, Minnesota, taking a flight between events that put him in the air when the Palmetto State results were announced. His campaign sent out a brief statement conceding to Clinton, and when the Vermont senator landed in Minnesota, he gave a regular stump speech without mentioning that day's primary. This was similar to his concession speech after the Nevada caucuses, when he mentioned South Carolina once and instead mostly talked about Super Tuesday.
This focus on Northern states has also been reflected in Sanders' advertising ahead of Tuesday. The campaign bought TV advertising in four states, Politico reported, and all have populations that are more than two-thirds white, according to the University of Virginia's Center for Politics. They include Vermont (94 percent white), Minnesota (89 percent white), Colorado (80 percent white) and Oklahoma (82 percent white). He has also bought radio time in Texas, which has a more diverse population, but has left the other six Super Tuesday states without ads.
From a resources perspective, this makes sense. Despite his significant fundraising from individual donors, Sanders still has less money than Clinton, and he has done best among white voters since entering the race. Polls show him down by more than 20 points in all the Southern Super Tuesday states, while he is ahead or competitive in the ones he is targeting. Still, some voters have noticed Sanders' absence.
"I feel like he just kind of gave up on us here," said Iris Tate, a 44-year-old mother from Columbus, Georgia. "I want to give him the benefit of the doubt. Maybe he doesn't have the money to go everywhere. He has to decide where to spend his funds on states where he has a better chance."
Tate, who is African-American, supports Hillary Clinton but said she understands the appeal of Sanders' ideas. She said she wishes both candidates would do more campaigning in her area, but she knows Clinton and likes the way the former secretary of state has addressed concerns about her previous support for "tough on crime" policies. Tate pointed in particular to Clinton's repudiation of the 1994 crime bill, which was signed by the candidate's husband when he was president and established mandatory minimum sentencing that contributed to the increase in the country's black prison population.
"I just don't know what Bernie's plan is," she admitted, adding that she likes Clinton's experience and the proposals she has put forth on issues like criminal justice reform, education and health care. "I remember her fighting for healthcare in 1992, and she hasn't given up on that."
Sanders has made a distinct effort to talk about criminal justice reform and other issues of concern to African-American voters this election cycle. His campaign has highlighted his record fighting against segregation in Chicago more than 50 years ago and his participation in the historic 1963 March on Washington. He has also said multiple times he wants to end private prisons and significantly reduce the U.S. prison population.
Despite discussing these topics, Sanders' message has failed to resonate with many black voters in the South. Like Clinton, he has a large group of prominent black supporters who have spoken for him on the campaign trail. But as New York Times writer Charles Blow pointed out last week, almost none are from the South aside from Atlanta-based rapper Killer Mike. U.S. Rep. Keith Ellison of Minnesota, former Ohio State Sen. Nina Turner, former NAACP leader Ben Jealous and Harry Belafonte, the singer, civil rights leader and actor from Harlem, are all important forces in the black community, but when they are traveling the South while Sanders spends time in Minnesota and Colorado, some have felt a sense of removal.
Clinton, on the other hand, seems to excel at symbolic gestures that demonstrate she is familiar with the African-American community. From her recent speech on race in Harlem to her wearing the color of Alpha Kappa Alpha at an event with the nation's first black sorority last week, Clinton sometimes goes so far that black voters feel she is being disingenuous, as when Twitter users last year ridiculed her campaign for changing its logo to celebrate Kwanzaa and Rosa Parks. This is nearly the opposite of Sanders' strategy, which seems to be an unwillingness to change his rhetoric and message regardless of where he is.
"Bernie is not making that effort. Even when he shows up, he is not conveying the sense that 'I understand and am listening to your concerns,'" said Matthew Platt, a political science professor at the historically black Morehouse College in Atlanta. "The optics of Bernie rejecting the protesters from the Black Lives Matter movement are still there."
Both Sanders and Clinton were confronted by protesters from the Black Lives Matter movement last summer in the early months of campaigning, and both candidates initially reacted awkwardly. Since then, both have met with its activists, and Sanders' supporters have made the case that the Vermont senator will fight harder for black voters than his rival. Sanders' campaign did not respond to requests for comment for this story.
"He has the best racial justice platform of any presidential candidate — but every part of his platform helps African-Americans," said Jealous, the former NAACP leader, in an op-ed for the Huffington Post earlier this month.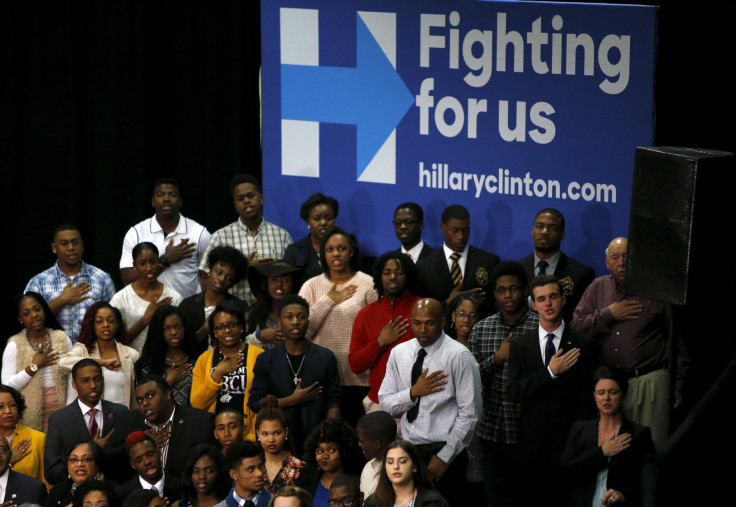 After his loss in South Carolina Saturday, Sanders told ABC's "This Week" Sunday morning that he had not given up on black voters. He was still optimistic, he said, about winning black voters in other areas of the country outside the South.
"I think you're going to see us doing — and I think the polls indicated it, much better within the African-American community outside of the Deep South," Sanders said. "You're going to see us much better in New York state, where I think we have a shot to win, in California and in Michigan."
But Platt and others said a path to the nomination built on mostly, or only, white-majority states was likely to turn off some black voters. Alabama State Rep. Napoleon Bracy, who is a Clinton supporter, said he had nothing against Sanders and thought either candidate would make a good Democratic nominee. However, he said he thought Clinton had done more to directly engage voters in his district on the issues most important to them.
"It's important to see a campaign ad that talks about unarmed African-American males that have been killed," he said. "It's important to have that conversation and it don't always have to come from black people. It's important for others to talk about it and for them to not be afraid of it. So many people lose focus, and Hillary hasn't ever lost focus."
© Copyright IBTimes 2023. All rights reserved.