Bernie Sanders Net Worth: How Did Presidential Candidate Become A Millionaire?
Sen. Bernie Sanders (I-VT), one of the front runners as the Democratic Party's presidential standard bearer in 2020, is one of 17.3 million millionaires in the United States' population of 327 million.
Forbes revealed Sanders' net worth amounts to just $2.5 million. Of Sanders' total wealth, $1.3 million is tied-up in his homes; $500,000 in cash investments and $700,000 in government pensions.
Sanders credits much of his fortune to the royalties he receives from the three books he's written. The latest, "Where We Go From Here," was published in 2018.
He earned more than $1 million in 2016, the year he published his hit book, "Our Revolution: A Future to Believe In" (which sold 220,000 copies). The two top sources of his income for this year were book royalties worth $840,000 and his Senate salary that gave him $174,000. His 2017 financial-disclosure report listed royalties of $856,000.
Sanders also has three homes. Two of these homes are in his home state of Vermont, while the other is a row house on Capitol Hill in Washington D.C.
His home in Burlington is a four-bedroom, two-and-a-half-bath colonial he bought for $405,000 in 2009. In 2018, and with money from his royalties, Sanders paid off this house's 30-year mortgage, a full 25 years early. The D.C. row house was bought in 2007 for $489,000. Forbes said it might still have around $350,000 left on mortgages.
Sanders' advice for Americans that want to be millionaires -- write a best-selling book.
"I wrote a best-selling book. If you write a best-selling book, you can be a millionaire, too," he told The New York Times.
Sanders has earned some $1.7 million from his books. His other two books are "Bernie Sanders Guide to Political Revolution" (27,000 sold) and "Where We Go From Here: Two Years in the Resistance" (26,000 sold).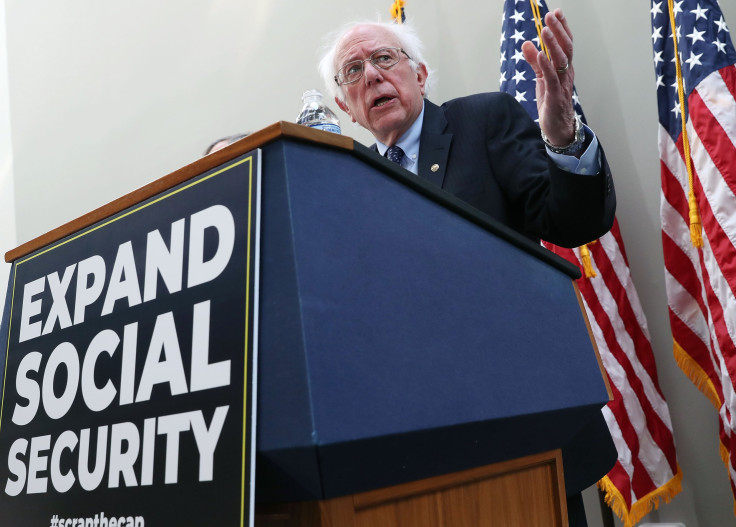 Sanders' wealth is par for the course for U.S. senators. More than 70 percent of senators were millionaires in 2015, the most recent year for which data is available, said the Center for Responsive Politics.
With an average net worth of $3.3 million (up 13 percent from 2014), Republican senators are richer than their Democrat counterparts. Democrat senators had a median net worth of less than $3 million (like Sanders), or a rise of 9.6 percent from 2014.
While Sanders, who admits to being a democratic socialist in favor or heavier taxes on the wealthy, is one of many American millionaires, there is no way he will join the rarified ranks of billionaires based on his current sources of income. Among the billionaire elite is president Donald Trump. With a net worth of $3.1 billion as of May 25, Trump is the first billionaire president of the United States.
© Copyright IBTimes 2023. All rights reserved.