Bernie Sanders Rally Ends In 'Defiant Frolick' After Famous Supporters Make Appearance At Event
On Monday night, The Strokes took to the stage at a recent Bernie Sanders rally at the University of New Hampshire in Durham. At the political event, the "Reptilia" singers not only used the opportunity to show their support for the 2020 presidential candidate, but they also released new music to the delight of fans.
According to Billboard, the group used the recent appearance to announce a new album, "The New Abnormal," which is due out on April 10. As stated by the outlet, the band also played new songs, including "Bad Decisions," and premiered a new animated video that accompanied the song "At The Door."
However, long-time fans of the band got an unexpected performance of their 2001 hit "New York City Cops," when police started adjusting their lighting near the end of their set. This, in turn, also prompted lead singer Julian Casablancas to invite members of the student body onto the stage for what the publication called "a defiant frolick."
As for any other political statements made by The Strokes prior to the event, which was officially called the "Bernie Beats Trump Rally," the musicians also released a press statement before their show. There, Casablancas called the Democratic senator from Vermont a "dedicated, diligent, & trustworthy patriot - and fellow native New Yorker!"
However, not all of the recent use of music at a campaign rally ended on a high note, as some have threatened legal action against President Trump for his use of certain songs at his campaign rallies.
The Strokes' recent endorsement heading into the presidential election is not the first time in recent months that a well-known figure has voiced their support for one of the candidates. Previously, both Judge Judy and Michael Douglas shared who they think is most likely to win against President Donald Trump in the upcoming 2020 election.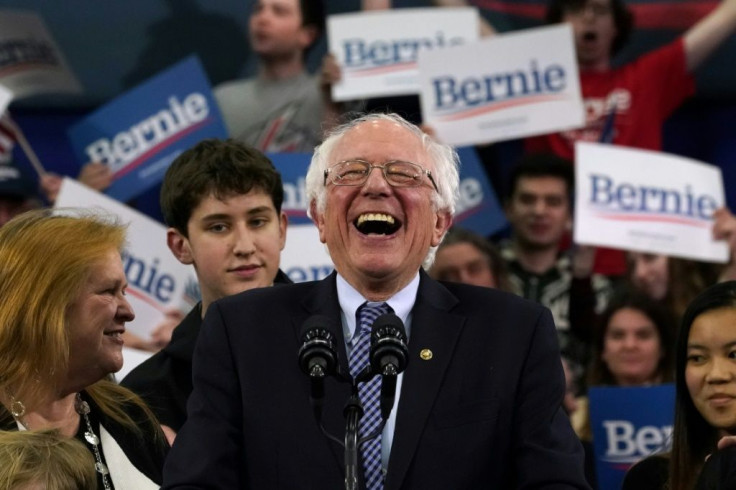 © Copyright IBTimes 2023. All rights reserved.