Bernie Sanders' Young Voters Love Donald Trump, GOP Nominee Claims, But Do Recent Polls Tell A Different Story?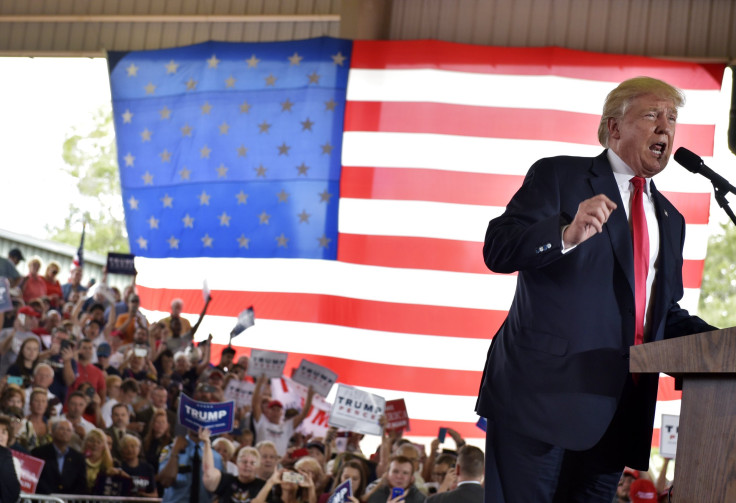 Do millennials want to "make America great again"? According to Donald Trump, the answer is yes, but some poll numbers appear to tell a different story.
The Republican presidential nominee bragged Wednesday during a campaign rally in Ocala, Florida, that he had the support of young people. After asking the crowd who in the room wasn't registered to vote and seeing several young attendees raise their hands, Trump looked around and made the remark.
"Believe me, the young people like me better than Bernie, I'm telling you," Trump said. "Because, with me, when you graduate from college you're going to come out and you're going to have a vast array of jobs, OK?"
Trump was referring to Bernie Sanders, the Vermont senator whose Democratic primary campaign against current nominee Hillary Clinton was bolstered by voters under the age of 30. By early June, more young people had voted for Sanders than Clinton and Trump combined, according to research from the Center for Information and Research on Civic Learning and Engagement.
But Sanders would later endorse Clinton after securing the nomination in July, and the former secretary of state has made a concentrated effort to lure Sanders supporters. A USA Today poll in August found that 72 percent of Sanders supporters planned to vote for Clinton. Just 11 percent said they'd support Trump.
Casting further doubt on Trump's Wednesday claims were reports in recent months of young voters weighing support for third-party candidates. Sanders has campaigned for Clinton in an effort to make sure that the youth vote doesn't swing the election to Trump.
"This is not the time for a protest vote, in terms of a presidential campaign," the Washington Post reported Sanders said at a New York rally earlier this month. "This is time to elect Hillary Clinton and then work after the election to mobilize millions of people to make sure she can be the most progressive president she can be."
While Trump appears to have overstated his appeal to young Sanders voters, he did touch on his job plans, which likely resonates with millennials. Young Americans, many of whom grew up during the Great Recession, have repeatedly expressed concerns about the job market. Nearly two-thirds of 18- to 29-year-old respondents told the Harvard University Institute of Politics this summer that the economy was their top priority for the next president.
© Copyright IBTimes 2023. All rights reserved.