Best Black Friday 2016 Camera Deals: Cheap Prices For Canon, Nikon, GoPro And More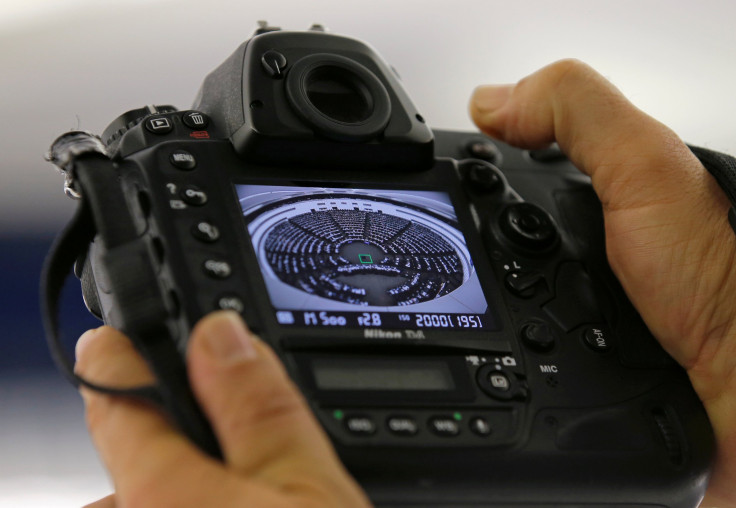 This holiday season photographers professional and amateur alike will be rushing to get the hottest name brand cameras on the market at Black Friday bargain prices.
Best Buy is offering the Nikon D5300 DSLR along with two zoom lenses and a 32GB memory card for only $600, a 45 percent off deal available both online and in-store. For customers heading to the store to tackle their holiday shopping needs, Best Buy is selling the Canon EOS Rebel T6i for $800, a $100 discount, and the Canon EOS Rebel T6 for $450, a $150 bargain. Both packages come with two lenses, a 32GB memory card as well as a camera bag. Polaroid lovers can also grab the Fujimax Instax mini 8 for $10 off, dropping the cost to $60.
The Nikon D3400 is available at half price at Target stores as part of a $500 bundle that comes with two lenses. Target's also offering a 28 percent off GoPro Hero Session bundle that includes a handler floating stick and 16GB memory card for $180. For Walmart customers looking for a blend of classic and modern in their device, the store is selling the Polaroid Snap Instant Digital Camera for 35 percent off at only $84. For those looking to reach new heights with their photos, the DJI Phantom 3 Standard Quadcopter is listed at a 20 percent discount, making the $400 deal one of the cheapest drones out there.
Amazon is also offering holiday discounts for online shoppers. The Fujifilm X-T1 Mirrorless Camera is available online for $899, a 30 percent off deal. In just a few clicks, customers can also find the Sony Alpha 6000 mirrorless camera kit at 31 percent off for $548. Amazon has also been making new deals available each day as Black Friday approaches.
While retailers expect about a 3.5 percent decline in Black Friday shoppers this year, it's estimated that well over 140 million shoppers will hit stores for holiday discounts this weekend.
© Copyright IBTimes 2023. All rights reserved.