Best of CES 2023: Top Five Products at the Show
NOTE: This article is a contribution and do not necessarily represent the views of IBTimes.
One of the biggest consumer technology exhibits - CES 2023 has come like a whirlwind before many of us haven't had a chance to put on our seatbelt for the new year, together with it bringing about countless consumer electronics that will potentially change how we live our lives in 2023.
We've put together the top five products we saw at this year's Consumer Electronics Show that are worth paying attention to in the next 12 months. Who knows? Maybe these products are the exact tech that you didn't know you needed, but are exactly what you're looking for. Listed in no particular order, here are what caught our attention at this year's show: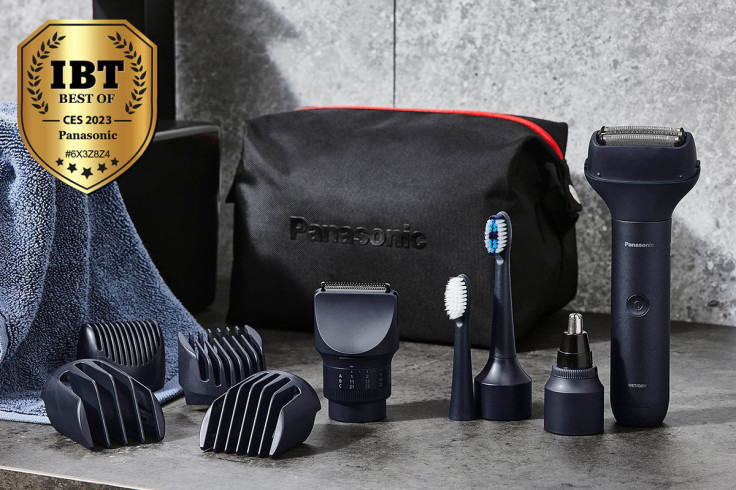 Panasonic MultiShape Ultimate Special Edition
Its product name might be confusing, but it's understandable - because there has never been a product like it. One look at the Panasonic MultiShape however, you will immediately comprehend what it is - and wish you'd have thought of it first.
Living in a world of rechargeable Li-ion batteries, we have grown accustomed to motorized personal care products like toothbrushes, electric razors, hair buzzers...etc. Have you noticed that they all share one common denominator: a battery with a handheld motor? Panasonic did, and developed a rechargeable base that can change attachments to become all these products - effectively merging all your motorized personal care tech into one device: The MultiShape.
You can purchase pre-made kits, or put together your kit, made up of the rechargeable handle together with different accessories. The flagship kit, the Ultimate Special Edition contains the whole 9 yards: Beard, Hair and Body Trimmer head with 4 comb attachments, 3-Blade Foil Shaver head, Nose, Ear & Facial Hair Trimmer head, Toothbrush head with 2 included brush types (Multi-fit Brush and Extra-Fine Brush) plus a Toiletry Bag to put them all in.
Whether you're traveling and need a light but fully functional pack, or you just want to declutter that bathroom bench top, the Panasonic MultiShape and its accessories are up for the job.
Hisense ULED X TV
Being the largest display in our homes, CES 2023 was not short of the unveiling of new televisions. Hisense announced its new OLED technology in the ULED X TV, which the company boasts as a 'major step forward in LED technology'.
The UX is the first Hisense TV to utilize its new ULED X technology, which achieves an impressive contrast ratio of 150,000:1. The new panels are achieving this via its 20,000 Mini LEDs that are able to reach a market leading 2500 nits peak brightness, while at the same time having 5000+ Local Dimming Zones - all dynamically controlled by its new AI picture quality algorithm, Hi-View Engine X.
The 85-inch, 4K Hisense UX has a vivid and immersive image that's hard not to be impressed by. The visible brightness and contrast improvement on existing OLEDs makes the Hisense ULED X TV one of the most promising TVs at the CES, especially when it's already ready for consumers and not just a concept.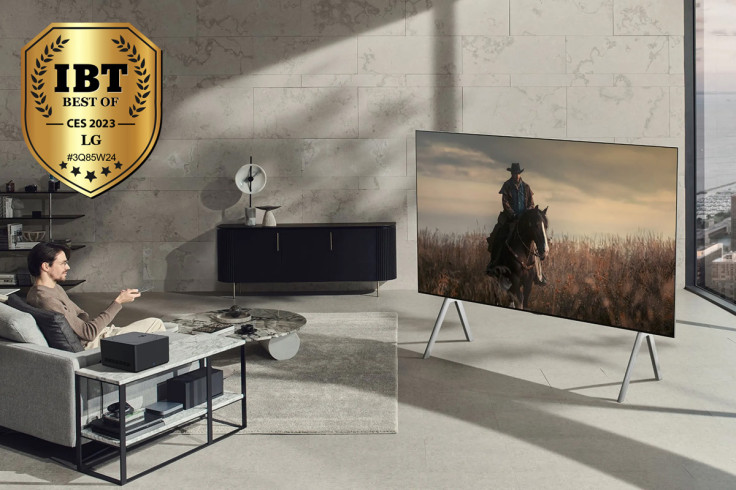 G 97-inch Wireless M3 OLED TV
Whereas Hisense focused on the picture, LG's 97-inch M3 OLED changes the game in a completely different direction. Sure its 97-inch size is already impressive, with brightness that is only one step behind the aforementioned ULED X technology (2000 nits to 2500 nits), but what's more impressive is the innovation LG put into the wiring, or rather, the lack of wiring on the M3 OLED TV.
LG has always played with the idea of new innovations that can be made with their TV if they separated the display from the rest of the TV internals. One of the most notable examples is the LG W7 that made a ripple throughout the tech world back in CES 2017, where by separating the screen from the rest of the TV, they were able to attain a cardboard thin display that can be mounted on the wall like a giant poster. The only flaw in the design was a fragile, and arguably, unsightly ribbon cable that was needed to connect the display to the soundbar-like main unit.
This year with the M3 OLED TV, LG has perfected its ambition to cut even that last umbilical cord off and achieved a 4K TV that is wirelessly connected to its transmitter box. This may initially not seem all that impressive, but when you realize the implication of this, how it opens up the possibilities of keeping the gaming consoles, streaming devices and sound systems discreetly tucked away, this is indeed a game changer for all living room set ups.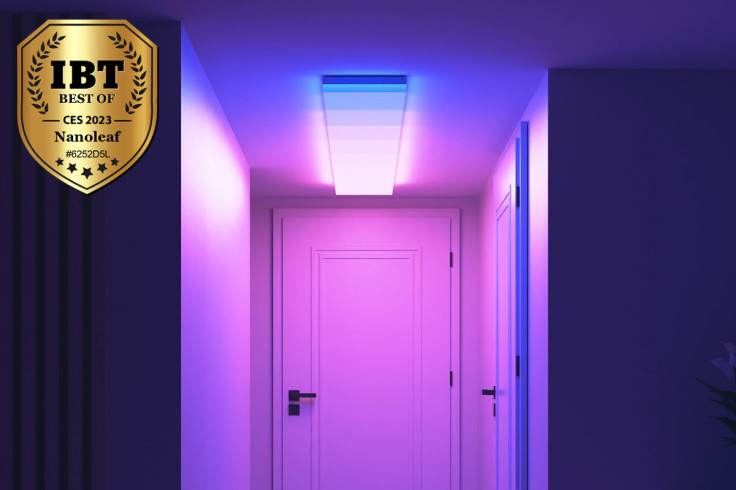 Nanoleaf Skylight
If there's anything that IKEA showrooms taught me, it is that lighting matters. Lighting can change the walls, the furniture, heck even how people's faces appear. So one of the products at CES 2023 that stood out to us was the Nanoleaf Skylight. The technology and IoT company has already made waves with their modular wall mounted Nanoleaf Elements lights, and the ecosystem has reached a new ceiling (pun intended) with the new flush mounted Wi-Fi ceiling light fixture.
Consistent with its design language, the Nanoleaf Skylight is also modular, allowing you to create any shape you want, which can then match any shape room you have. They are smart lights which means dimming and color change comes standard. Being able to adjust the white tone I find especially handy in a work setting, for eye protection and the overall mood. Of course the 16M+ color choices means you can also go wild, either manually setting the color and tone you want, or use one of the myriad of responsive lighting options, and get the light to interact with music, video and more.
The Nanoleaf Skylight can also be synced with other light products in Nanoleaf's catalog, effectively expanding the ecosystem and illuminating your home or office with living colors.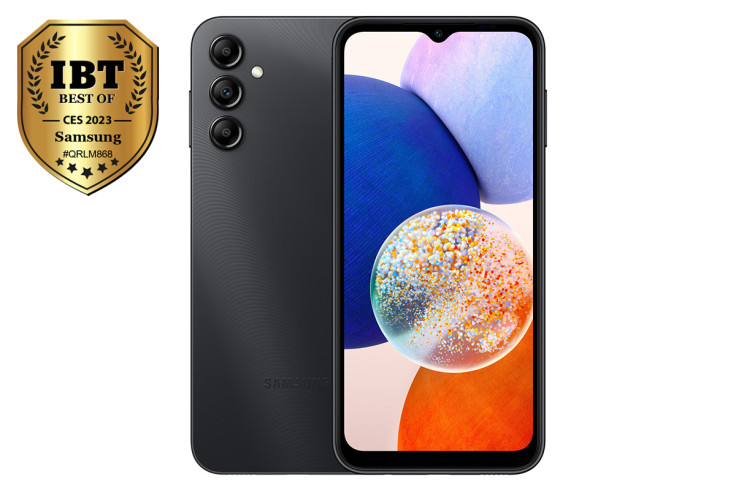 Samsung Galaxy A14
For the longest time, if you think of flagship smartphones, it's either the latest iPhone, or the latest Samsung Galaxy. The prominence of the Galaxy is synonymous with premium phones, and it's only being continued with the new Fold series. But at the CES 2023 with the announcement of the Galaxy A14, Samsung showed its ambition to take a bite in the market share of the budget range phones with the same branding.
Priced at $199.99 and already available in the US, the Samsung Galaxy A14 boasts of a 6.6-inch display that is capable of 90Hz refresh rate with a 1080 x 2408 pixels resolution. It's an impressive screen at the price range, and together with the Samsung branding and reliability, it's most probably going to tip the scale with many potential buyers looking for an affordable smartphone.
Furthermore the A14 is 5G ready, and has a 5000mAh battery - ensuring both data speed and longevity. Samsung is ticking all the right boxes to captivate a smartphone segment that's been long dominated by Chinese phone companies.
© Copyright IBTimes 2023. All rights reserved.