Best Hotels In Cuba: Where To Stay For Beaches, Bars And Butlers After US Relaxes Travel Rules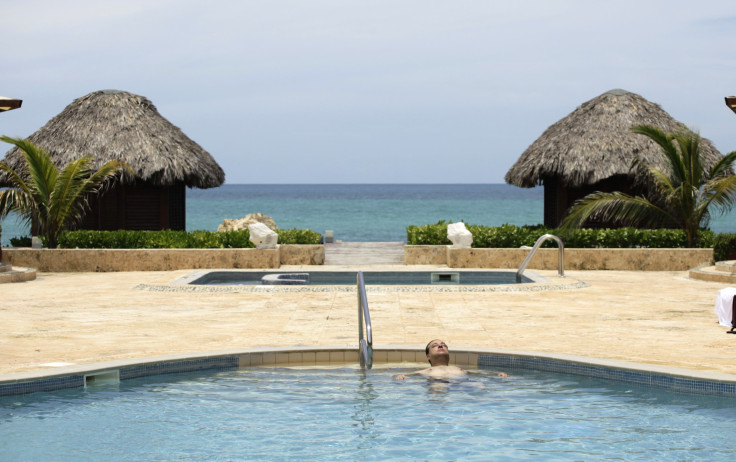 If winter temperatures have you dreaming about an escape to a tropical island, you may be in luck -- the Obama administration debuted Thursday a new set of rules making travel to Cuba easier for Americans. Though the Washington Post reported the regulations "are not meant to facilitate tourist travel to Cuba," people will no longer have to get specialized licenses for family visits, workshops and professional meetings on the Caribbean's biggest island.
That will likely increase the number of Americans who travel to Cuba every year. "I get hundreds of emails every day from people saying, 'Can I go next weekend?'" Bob Guild, vice president of travel agency Marazul Charters, told the New York Times.
Now that it's less difficult to get there, the problem becomes where to stay. Here are five of the best hotels in Cuba, according to TripAdvisor:
Paradisus Rio de Oro Resort and Spa
This resort, located in Holguin, only accepts visitors age 18 and up in its 354 rooms, eight restaurants and five bars. It's all-inclusive, so activities like kayaking, sailing and dancing are free with the price of your room, which is right on the beach. Reviewers especially gushed over the snorkeling: "Take a water bottle filled with bread and you will be rewarded with dozens of tropical fish jostling to feed from your hand," wrote one user. Checking into a basic room will run you about $280 a night.
Royalton Hicacos Varadero Resort and Spa
This hotel, located in Varadero, is also adult-only and all-inclusive. The resort has 400 rooms, four restaurants and six bars. One of the bars is actually in its main pool, which also features bridges and waterfalls. "The drinks flowed and they didn't cheap out on the booze," a reviewer wrote. Rooms start at $200 a night.
Iberostar Grand Hotel Trinidad
This place, located in Trinidad, has free WiFi -- a big deal, according to its reviews. It's colonial style, with only 40 rooms, and overlooks festivities in the town square. That means it can get loud at night, but most reviewers said it was worth it. "You can experience the Cuban flavour of Trinidad and then sleep in a good bed, have a good dinner, good drinks ... it is like an oasis!" wrote one reviewer. Prices were unavailable.
Melia Buenavista
This Cayo Santa María hotel's claim to fame is its private outdoor showers. Every room comes with one, and "there is nothing like taking a shower and still have the sun shining on you and feel the breeze," wrote a reviewer. There are no children allowed and no WiFi, but the poolside barbecue grill makes custom individual pizzas. It has 105 rooms that come with butlers, three restaurants and three bars. Staying in a basic room will cost you about $340.
Hotel Saratoga
Also a colonial-style resort, this hotel occupies a prized location: right in the middle of Havana. Aside from cultural significance and historic charm, Hotel Saratoga has a much-raved-about rooftop pool. "The hotel has that old Hollywood version of Havana style - yet with a whole new modern renovation," wrote one reviewer. Plus, Jay Z and Beyoncé once celebrated their anniversary there. A basic room runs about $200 a night.
© Copyright IBTimes 2023. All rights reserved.