Best Los Angeles Barbershops: Shave Your Movember Mustache Off At Blind Barber, Gornik and Drucker, Sweeny Todd And More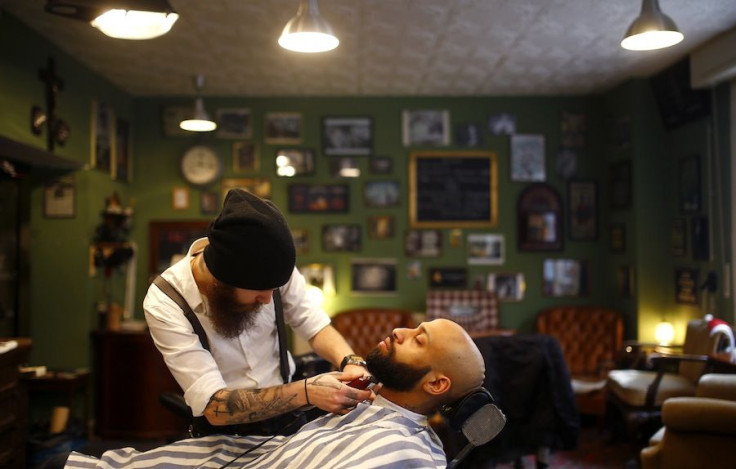 Admit it, you are so ready for "Movember" to be over.
The annual 30-day event in involves the tradition of men growing mustaches during the month of November to raise awareness of men's health issues. Founded in Australia in 2004, the Movember Foundation encourages men (referred to as "Mo Bros") to get involved to raise awareness of the benefits of early cancer detection, diagnosis and effective treatments, and ultimately reduce the number of preventable deaths. The trendy philanthropic endeavor spread like wildfire, and by 2007, events were launched internationally, including in the United States. The Movember Foundation has since raised more than $650 million worldwide and has more than a million participants each year.
Now that December is finally here, it's time to say goodbye to those scratchy staches. To send off your facial hair with a fashionable farewell, we rounded up the best shaves in Los Angeles. So lather up and check out the barbershops below.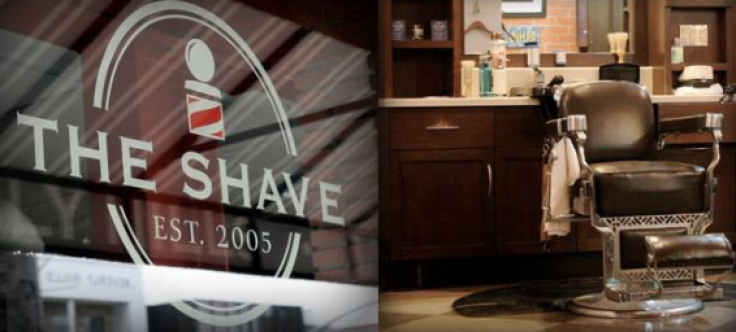 The Shave Beverly Hills is a luxury barber and retail shop with a men's club feel and a classic barbershop vibe. The Shave's mission is to help clients get in touch with their gentleman side. In addition to old-fashioned shaves, The Shaves offers everything from haircuts and shoe shines to massages and signature services such as "Uni-brow Surgery" and "Sweater Removal."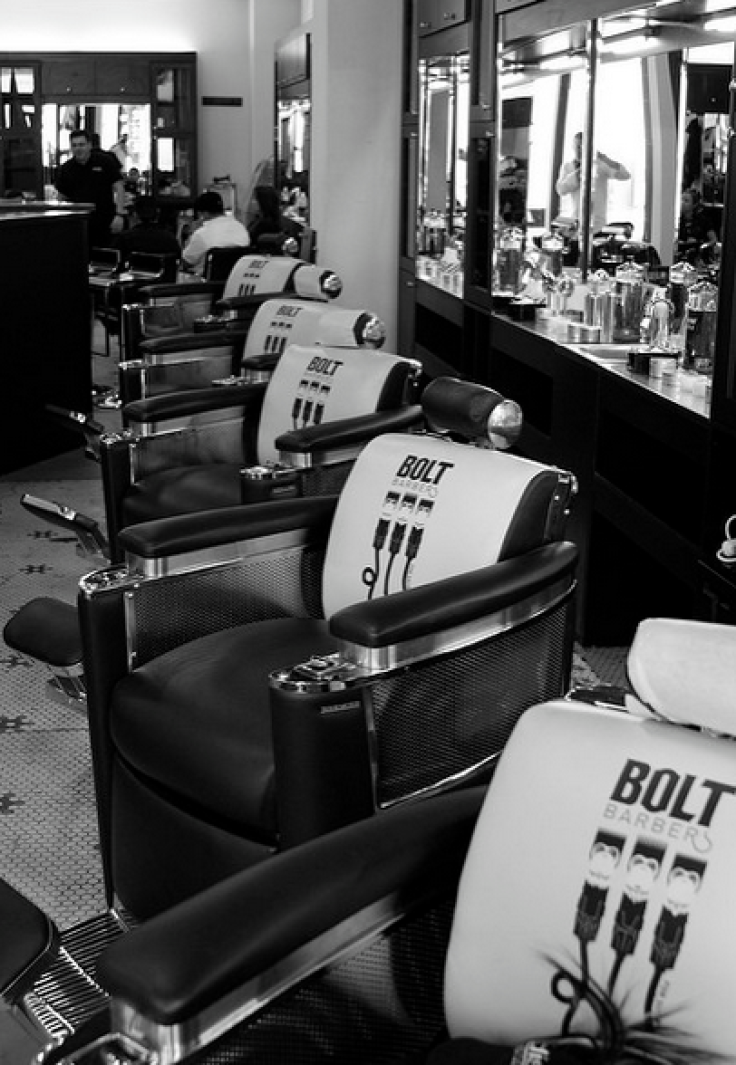 Whatever you do, don't call this downtown LA spot a "salon". Bolt Barbers is an authentic old school barbershop staffed only with barbers. It's also a social community. With any service and Bolt's Hairy Beast Card ($3.33 forever), you can enjoy a Frozen Mug of Draft Root Beer. You can also try the 22-foot vintage shuffleboard, a shoot out on the Vintage Cop's & Robbers "Crooks Saloon" 1954 Gun Shooting Gallery or play your favorite PS/3 Game. Bolt is also stocked with its own line of shaving cream and bay rum after shave, Bolt Barbers Hawks Molton Brown Men's Grooming Essentials, the Art of Shaving products, Cock Grease and Redken Styling products.

Blind Barber
Don't worry, we promise your barber won't actually be blind. This Culver City hotspot just mixes sips and shaves in the same place. Founded in New York City, Blind Barber expanded in 2012, bringing the bar-and-barbershop concept to the west coast. A service here includes a specialty drink, chosen from an extensive mixology menu. You can also leave with a handful of products from the custom Blind Barber line, featuring cocktail-inspired ingredients such as the juniper berry, which is found in gin. After your service, pass through a secret door and find yourself unwinding over even more drinks in Blind Barber's adjacent speakeasy.

Gornik and Drucker is the oldest barbershop in Beverly Hills. Harry Drucker drew in an A-list client base, including Frank Sinatra, Ronald Regan and Clark Gable when he established his barbershop in 1936. In 1989, the renowned barbershop joined forces with William Gornik of Rothschild's fame, who boasted an impressive clientele of his own including John F. Kennedy, Danny Thomas and Tony Curtis. The two former rivals unified under one name and roof. Now on the lower level of the Montage Hotel, Gornik and Drucker continues to be a go traditional shave spot for LA gentleman. You can also enjoy a haircut, manicure and shoeshine and take home exclusive Gornik and Drucker products.
This Los Feliz shop is such a throwback that no cell phones are even allowed. Sween Lahman bought the space in 2007, formerly Andy's Barbershop, and restored it to its 1947 glory days. Sweeney Todd boasts the original floor, chairs and fixtures all intact, and the soothing music from an earlier time is the old-fashioned cherry on top. The shop is available for private bachelor parties, complete with a projector and vintage bachelor movies.
© Copyright IBTimes 2023. All rights reserved.