Bet On China Stocks, Bet Against Copper: Goldman Sachs Top Trade Picks For 2014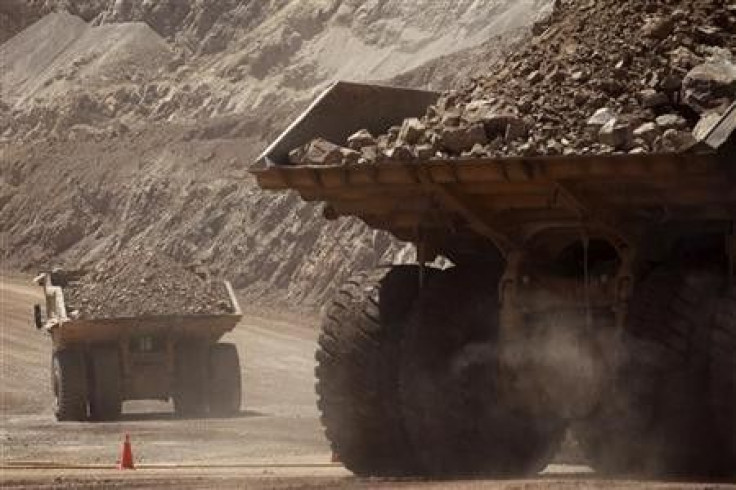 Top U.S. investment bank Goldman Sachs Group Inc. (NYSE:GS) told investors in a note that simultaneously betting on the Chinese stock market and against copper may be the way to go in 2014.

In a research note on Monday, Goldman Sachs analysts said that combining the two positions accounts for quickening global economic growth in 2014, alongside weak commodity prices and the desire to own risky but profitable stocks.

The bank introduced the combined position as its fourth top trade for 2014. There should be equally sized positions in the two assets, which could net an initial return of 25 percent. But investors should withdraw if they lose more than 13 percent on the position, said Goldman.

Goldman's analyst argued that markets haven't yet fully appreciated the value of Chinese stocks.

"Chinese equities are about flat, year to date, have underperformed for much of the last several years, are well below pre-crisis highs … and are also still below post-crisis, mid-2010 highs," wrote Goldman analyst Noah Weisberger.

Goldman's Asian stock market strategists are optimistic about the Chinese Hang Seng China Enterprises (HSCEI) stock index. Stable Chinese economic growth and rebalancing should lend a hand to that index, which Goldman described as "underpriced by the market."

Betting against copper, on the other hand, will be wise if China's economic growth is stable, but not explosive. Copper usually performs well on strong Chinese growth, since companies and the government use it for infrastructure, among other needs.

Copper is also likely to see lower prices in 2014 anyway, thanks to a global oversupply and weakening demand.

"A short copper position paired with long China equities, is one way of focusing our trade on the "risk" aspect of the equity market, while hedging out the growth aspect," said the note. In other words, investors can access the risky but rewarding Chinese stock market, while reducing reliance on excessively rapid Chinese economic growth.

But Weisberger also acknowledges the significant risks in this trade.

Historically, Chinese equities and copper have been positively correlated, and have gained and lost together. This trade sees them moving apart, though Weisberger says that the two assets have already started to move apart, since October.

If the Chinese economy grows faster than expected, both copper and Chinese equities could do well, meaning investors will have to tweak positions. More importantly, if financial conditions in China are tightened, then equities could suffer and copper prices could swing upward, a key danger if there is strong economic growth.

Weisberger also noted that optimism about Chinese stocks is partly based on optimism about recently announced Chinese political and economic reforms. Hesitation over those reforms, which are just freshly announced and will take years to implement, could scare off bullish investors.
© Copyright IBTimes 2023. All rights reserved.