'Better Call Saul' Season 2 Spoilers: Will The Kettlemans Be Back In New Episodes? [VIDEO]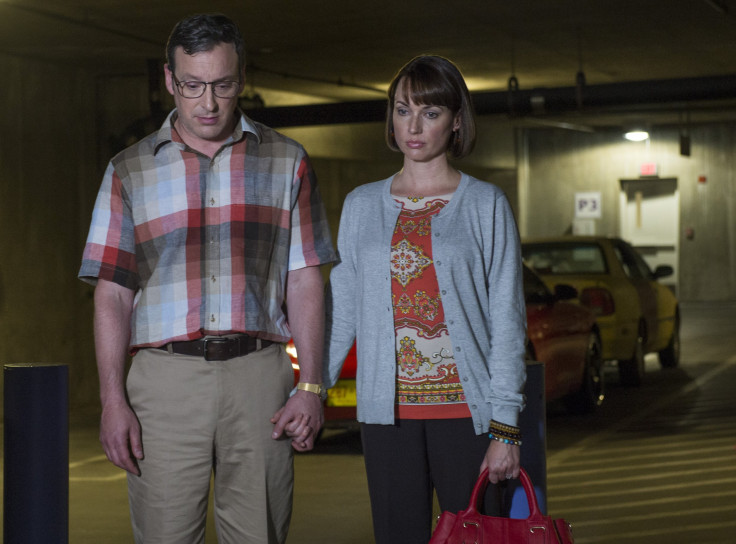 Fans of AMC's "Better Call Saul" have to wait until next spring to see more of Jimmy McGill's (Bob Odenkirk) transformation into Saul Goodman, but the "Breaking Bad" spinoff's creators are already teasing the Season 2 action. In fact, series co-creator Peter Gould has hinted at the return of a certain pair of white-collar criminals from the first season.
Speaking to Variety, Gould let slip that the writer would love to see Craig (Jeremy Shamos) and Betsy (Julie Ann Emery) Kettleman return to give Jimmy more headaches in Season 2. "We sure want to [bring those characters back]," Gould told Variety.
Co-creator Vince Gilligan added that viewers should expect the unexpected in Season 2. "I think what happens next is actually going to surprise people," said Gilligan. "It's not what we thought it would be."
The Kettlemans were a recurring pair of characters in the first season, appearing in four episodes total as Jimmy fought to win their business. Craig Kettleman was the county treasurer and, with his wife's approval, had embezzled over a million dollars in treasury funds. Jimmy became the couple's lawyer, stealing them away from HH&M in the process, after finding the Kettlemans in the dessert with the stolen money after the family tried to flee and hide. He even accepted a bribe that he planned to use to lease a new office.
However, he later hired Mike (Jonathan Banks) to steal all of the money back and return it to the authorities, forcing Craig to return to Kim Wexler (Rhea Seehorn) at HH&M and cop a plea.
Watch Jimmy tell the Kettlemans the money was gone in episode 7, "Bingo," below:
Will the Kettlemans be back in Season 2? Only time will tell. "Better Call Saul" will return to AMC next spring.
© Copyright IBTimes 2023. All rights reserved.