Beverley Mitchell Shares Tips, Lessons During Food Allergy Awareness Week 2018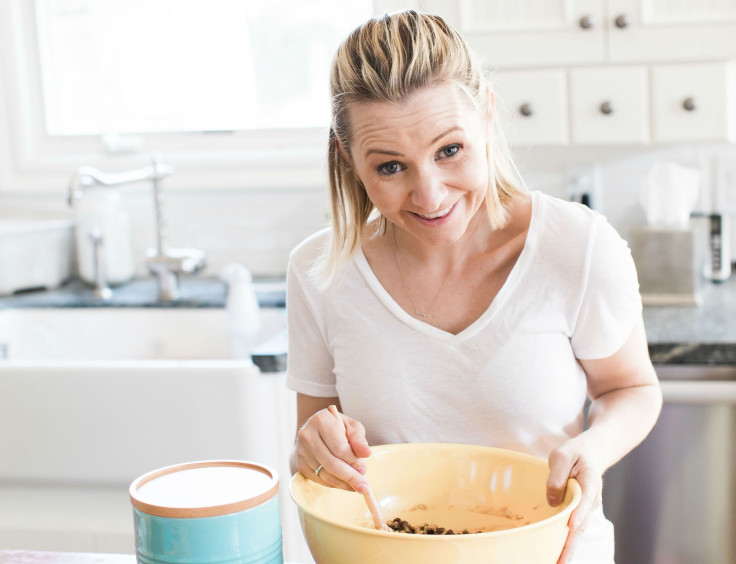 "7th Heaven" alum Beverley Mitchell might not have food allergies, but she knows what it's like to live with severe intolerances. That's why she's teamed up with Nestlé Toll House in support of their new three-ingredient Simply Delicious Morsels in time for Food Allergy Awareness Week.
From yesterday to Saturday, the annual week-long event aims to empower those with food allergies and to encourage all others to join in as a support system. As someone who knows the importance of food allergy and intolerance awareness, Mitchell shared with International Business Times a few simple tips people can incorporate into their lives — whether they live with allergies or want to support others who do.
1. Be mindful of everyone around you, not just of yourself and your family.
"I've actually experienced, at a party, where I've seen one of my friends' kids have an allergic reaction and it was so scary," the actress told IBT. "It's every parent's worst nightmare. So, it made me realize how essential and how aware, at all times, to know what foods you're giving your children and around the other children because you never want to send a kid to a hospital."
Her kids' school is doing its part by going completely nut-free and demanding that its students and their families are aware of what foods they're bringing onto the premises.
"Whenever the kids and I bake anything to bring into school, I have to be very vigilant about where I get all of my ingredients," Mitchell said. "So, it's been great to find these Simply Delicious Morsels from Nestlé Toll House because I don't have to worry about anything. It's only made with three ingredients, so I don't even have to question what's in there."
Mitchell continuing to witness and hear about what happens when food allergies are triggered has been very eye-opening for her, and she wants others to learn from these situations.
"My manager's daughter carries around an EpiPen because she has a severe nut allergy and it's scary and she's had to use that EpiPen quite a few times," she said. "It's things like that that really make you think about it and make you aware."
2. Get your whole family involved.
The "Hollywood Darlings" star uses teal, the color often associated with food allergy awareness, to help denote which containers in her kitchen feature allergen-free treats.
"I also love the idea of the teal cookie jar because I also think it's a great way for us to teach the kids that any kind of dessert or treat that has the teal ribbon on it or comes from a teal cookie jar is something that's safe," she said. "That it has none of those allergies — no milk, no eggs, no fish, no crustacean shellfish, tree nuts, peanuts, wheat and soybeans, like all the common allergies are free."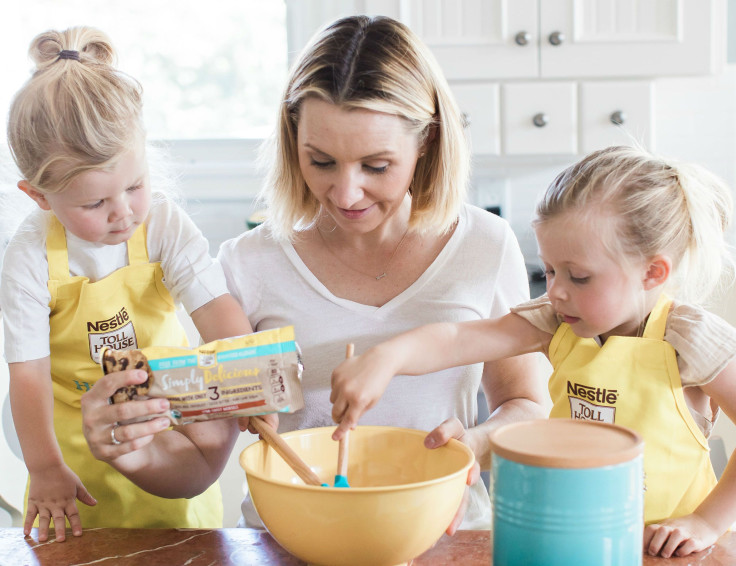 She continued: "I think that's also a great way to kind of teach the kids, like 'Hey, this is the good, safe jar. The teal jar is the safe jar.'"
3. Have some fun with the ingredients that you can use.
Though Mitchell likes to include the new, simple Nestlé Toll House chocolate morsels in her recipes to help ensure people aren't getting sick from the items she bakes, that doesn't mean she isn't making some pretty extravagant treats. She and her family created an oatmeal chocolate chip cookie recipe that has the morsels, as well as quite a few other goodies.
"That was kind of our creation and it was so fun 'cause my kids love oatmeal and I had to throw in the chocolate and then the raisins because I just love that little bit of sweetness and then I also — I'm a sucker for the sea salt," she said. "With my sweetness, I need a little bit of salty. I need a little bit of savory."
While there are so many options to bake in the kitchen, Mitchell said she, her husband and her two kids are definitely "a cookie family" and like to have fun with different ways to make them.
"Actually, my husband and I, one of the ways that I knew he was going to be my man was he baked me chocolate chip cookies from scratch," the 37-year-old shared. "I didn't believe him, I actually tested him on the ingredients. And then he came up with the hard ones. He said baking soda and baking powder and I'm like, 'Oh man, you really did do this. You really did make those from scratch.' Chocolate chip cookies have a very special place in our hearts in this family."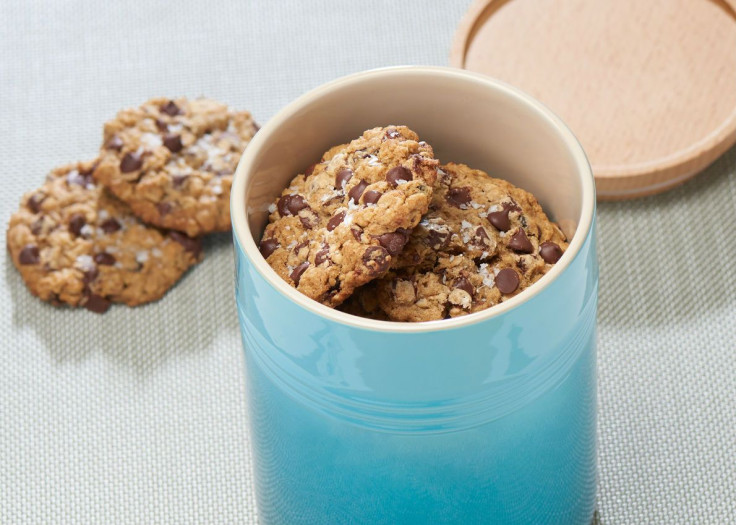 4. Take into account both allergies and intolerances when possible.
While food intolerances might not be as severe as allergies, they can still be uncomfortable and, at times, debilitating. People used to not be as forthcoming with their intolerances as they are starting to be now, but if you know of certain foods that people have issues with and there are easy ingredient-swaps to make, why not?
"I have pretty severe food intolerances and almost a year ago I went to the doctor, I had a bunch of stomach issues my whole life, and finally she tested me and pointed out a bunch of food intolerances and she suggested I remove every one of those foods and that pretty much made me think I was never going to eat again," Mitchell revealed. "I'm intolerant of dairy, almond, soy, gluten and so many others, but those are the super fun ones. I can't have eggs. The list goes on and on."
After finally cutting out those foods from her diet, Mitchell started to get less sick and have fewer headaches. "I was forced to recognize that food intolerances are incredibly strong and they're real and when you remove those toxins from your body, your body responds very differently," she said. "It made me realize that though mine aren't allergic and I don't have a reaction like going into anaphylactic shock, I should avoid, at all costs, some of these foods."
5. If you just found out that you have food allergies or intolerances, know that it gets easier.
"I think the reality is, you pretty much go through a month of just sadness because it's kind of this sadness you get initially [where you] feel like you're never going to have fun again, you're never going to eat anything that you love again," Mitchell said. "But once you can kind of get through that month, then it's actually not so bad and then you find yourself that all the things you thought you loved, eh, they don't really taste the way you thought they did and you're not really missing them too much."
FOR FREE to continue reading
✔️ Unlock the full content of International Business Times UK for free
offer available for a limited time only
✔️ Easily manage your Newsletters subscriptions and save your favourite articles
✔️ No payment method required
Already have an account? Log in
© Copyright IBTimes 2023. All rights reserved.