Beverly Johnson Says Bill Cosby Drugged Her, In Vanity Fair Essay: She Isn't Lying, Some Twitter Users Say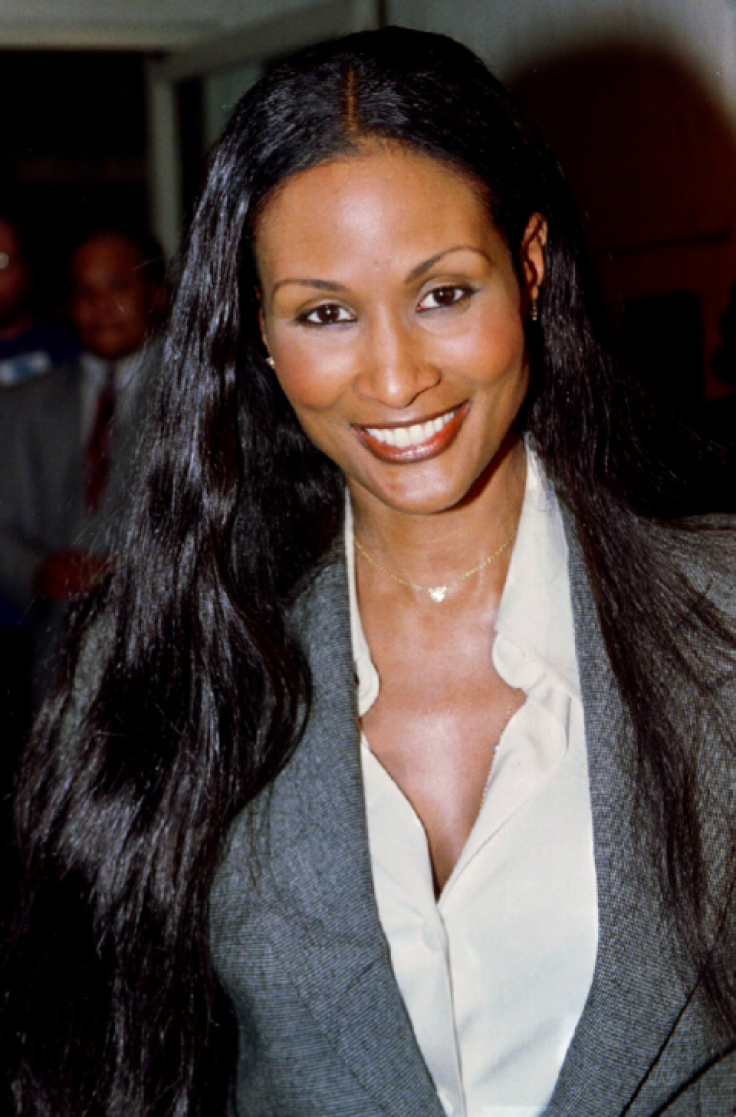 Another blow to Bill Cosby's credibility came when legendary model Beverly Johnson penned an essay for Vanity Fair titled, "Bill Cosby Drugged Me. This Is My Story." The comedian has long denied that he sexually abused anyone, but now the amount of accusers-- including high-profile ones-- continues to rise. Johnson's story is similar to that of other accusers like Janice Dickinson, Barbara Bowman and Joan Tarshis. She was allegedly drugged by "The Cosby Show" icon in the mid-1980s.
At first, Cosby sold her the dream of a Hollywood career, but Johnson was in for a rude awakening she never saw coming. "He seemed genuinely interested in guiding me to the next level," Johnson, now wrote, after she was inviting to a taping of "The Cosby Show." "I was on cloud nine."
[Her entire Vanity Fair article can be read here]
The legendary model was invited to Cosby's home several times, she wrote. One afternoon, he suggested she "pretend to be drunk" to practice for her role, even though she was probably just going to play the part of a pregnant woman on his show. "When did a pregnant woman ever appear drunk on 'The Cosby Show," "she wondered. "Probably never, but I went with it."
That's when the comedian allegedly insisted she have a cappuccino. Johnson said she did not like to drink caffeine because it made it difficult to sleep at night, but she felt odd arguing with him. "I took a few sips of the coffee just to appease him," she said. As a prominent model in the 1970s, Johnson was no stranger to drugs. "I knew by the second sip of the drink Cosby had given me that I'd been drugged-- and drugged good."
But what came next allegedly infuriated Cosby. "You are a motherf*cker aren't you?" Johnson managed to say. She said it several more times. Before she blacked out, the model remembers Cosby roughly dragging her down stairs, so forcefully she feared her "neck was going to break." He hailed her a cab and she was able to utter her address before she passed out.
Coming forward wasn't easy for the black model. "'Black men have enough enemies out there already, they certainly don't need someone like you, an African-American with a familiar face and a famous name, fanning the flames,'" Johnson worried. She said she never initially went forward with her story because, like other women echoed, she thought it was a "losing battle." But the recent accusers have given her the strength to speak up.
"I reached the conclusion that the current attack on African-American men has absolutely nothing to do at all with Bill Cosby," she said. "He brought this on himself when he decided he had the right to have his way with who knows how many women over the last four decades." Johnson added: "I couldn't sit back and watch the other women be vilified and shamed for something I knew was true."
To date, more than 20 women have accused Bill Cosby of sexual assault. He maintains his innocence and thanked Whoopi Goldberg and Jill Scott for their support on Twitter.
Many Twitter users have come to Johnson's defense and claimed she would not lie about Cosby allegedly drugging her. Some even called out Scott for defending Cosby.
Follow me on Twitter @mariamzzarella
© Copyright IBTimes 2023. All rights reserved.