Beware: Online Sleuth Warns About Twitter Users Using NFT Scam To Steal From Followers
KEY POINTS
Malicious actors have a new way to scam their followers
They use their Twitter accounts's reach to find victims
A rug pull or NFT rug pull is a scam where developers hype an NFT but pull out after getting a significant amount of funds from investors
New information from a reputable online sleuth revealed that malicious actors allegedly use their Twitter accounts to trick their followers and steal from them using NFT scams.
A popular on-chain sleuth and Twitter user @zachXBT, who is on a crusade to expose criminals after getting rug-pulled, in a Twitter thread explained how malicious actors turned their Twitter accounts into NFT scamming machines.
The online sleuth exposed that two verified Twitter accounts @radoko and @Fitz_lol surfaced on the platform alongside the alleged NFT rug pulls they have created.
According to Zach, both accounts with NFT profile pictures surprisingly started talking about Non-Fungible Tokens (NFTs) on Twitter at the end of December 2022.
To illustrate the meteoric rise of the accounts in terms of Twitter followers, the online sleuth cited the social media analytics SocialBlade, which showed a ginormous leap in the accounts' number of supposed fake followers and further alleged that the accounts were either stolen or sold.
"Shortly after they began making cringe Tweets botting the engagement and promoting 6+ rug projects they created," Zach revealed.
The accounts would reportedly tweet something that would encourage people to follow or reply to the other Twitter account's tweets which provokes users to follow to get a "free mnt."
Using available on-chain data, anyone can verify that these Twitter accounts allegedly created the projects since the Ethereum addresses linked with Radako's profile picture are just "one hop away" from the deployer Ethereum contract address related to Fitz's "NFT rug."
Fitz is also reportedly closely linked to public wallets used by @FatNutzETH and @TrippyFrogsNFT, the online sleuth revealed.
"All of the projects follow a similar trend of being funded via FixedFloat, created with BuenoArt, & low supply," Zach shared.
"Stop following, cotweeting, or replying to random NFT accounts just bc of their pfp, followers, and engagement," Zach told his more than 350,000 followers.
In an update, Zach shared that the original owner of the account unknowingly sold access to a scammer and in return receives 20% of the funds from the new owner's activities.
"Messages from Discord show the original owner sold access to the account unknowingly to a scammer and gets 20% of the funds from the rugs."
A rug pull or NFT rug pull is a scam where developers hype an NFT but pull out after getting a significant amount of funds from investors.
Often, these "developers" use various social media platforms to build trust and noise around their digital collectibles while waiting for investors' funds to pour in.
They eventually shut down the project with the funds leaving investors with nothing.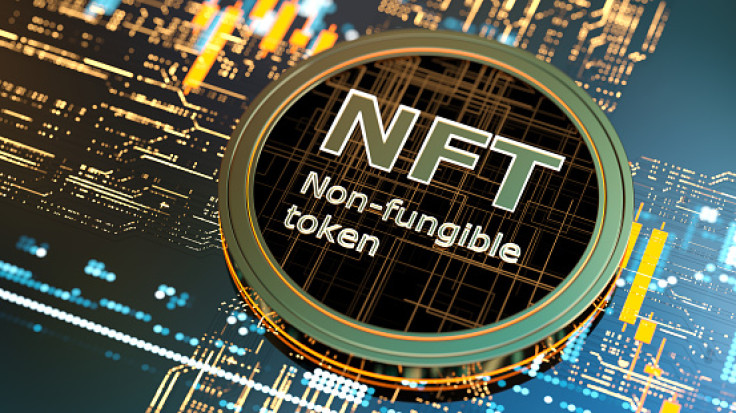 © Copyright IBTimes 2023. All rights reserved.