Beyonce Behind-The-Scenes: A Look At The Making Of Her H&M Summer Campaign [VIDEO]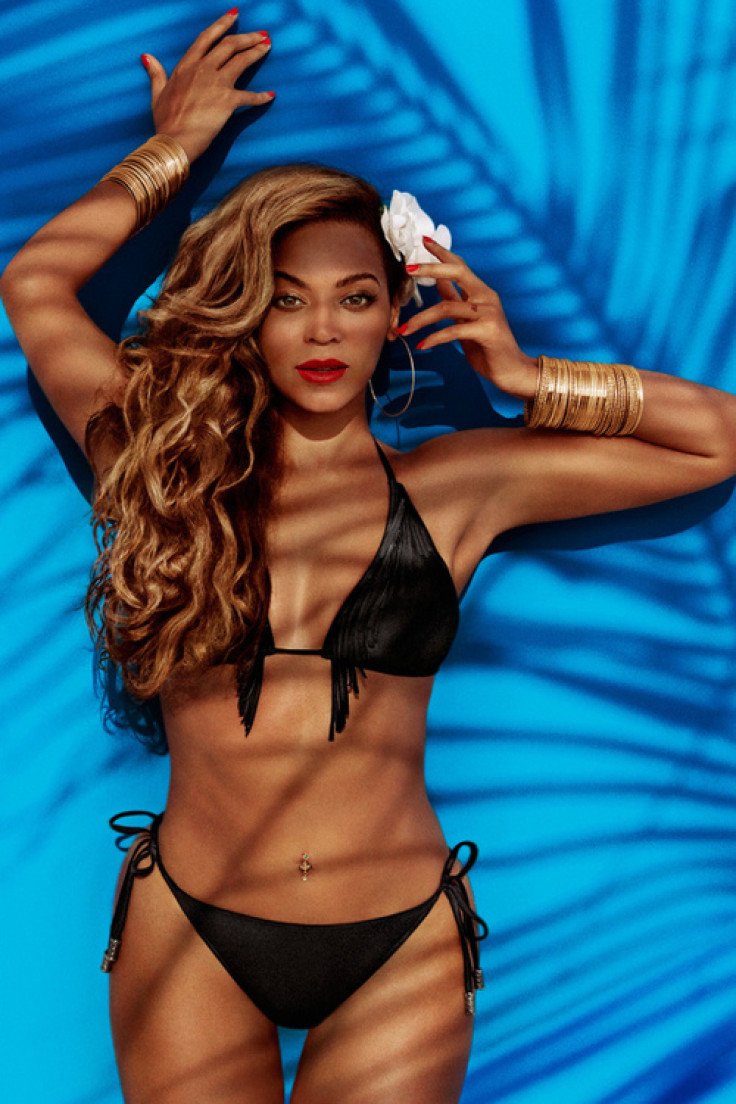 H&M has released a behind-the-scenes look at Beyoncé's first video with the fashion brand.
In the short video, Beyoncé even admits that she learned the elaborate choreography for the "Standing in the Sun" video in merely 5 minutes.
"It's incredibly unique to have Beyoncé for a campaign," H&M Creative Director Donald Schneider said in the behind-the-scenes look. "It doesn't get bigger than that. Of course, we have to do something which excites her as well as us.
"We have a fantastic creative team who came up with this idea to incorporate the elements earth, wind, fire and water to create drama and make something just visually stunning."
Last week, the 31-year-old singer released the new song and commercial for H&M, whose summer campaign she is fronting.
In the video, Beyoncé wears an array of bikinis from the H&M line, including a black, fringed number. She also shows off her dance skills and a new hairstyle. Midway through the video, Beyoncé dons long black tresses, a big change from her usual blond hair.
"Can you feel the heat on my skin, can you feel my loving you and me standing on the sun," she sings in the chorus as she dances on a beach, presumably in the Bahamas, where her first photo shoot for the clothing line took place.
The campaign is titled "Beyoncé as Mrs. Carter in H&M." Beyoncé, who until recently has kept her life with husband Jay-Z rather private, has also named her current world tour "The Mrs. Carter Show." Jay-Z's real name is Shawn Carter.
"I've always liked H&M's focus on fun and affordable fashion. I really loved the concept we collaborated on to explore the different emotions of women represented by the four elements -- fire, water, earth and wind. It was a beautiful shoot on a tropical island," Beyoncé said. "It felt more like making a video than a commercial."
Watch the behind-the-scenes video below:
© Copyright IBTimes 2023. All rights reserved.