Beyonce Countdown Video: How to Dance with a Baby Bump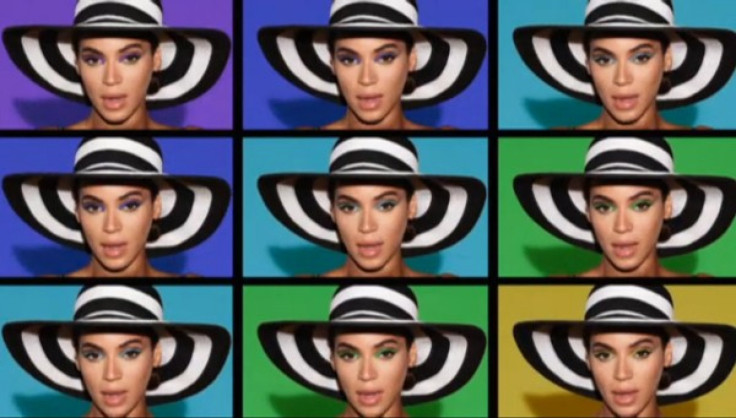 Ever since Beyoncé announced her pregnancy at the MTV Video Music Awards back in August, the superstar has rocked her baby bump as an accessory - and her newly released music video, Countdown, is no exception.
The baby is bumpier now, but Beyoncé has found a way to make it part of her new persona. The most famously pregnant person in the world right now premiered her new video for the single Countdown on Thursday night, adding a new meaning to the song's title.
Though her 4 album hasn't worked out as well as many of her previous projects, and the first three singles haven't managed to crack the top 10, Beyoncé continues to pull out all the stops. Countdown may just be the hit that breaks through. With a catchy beat - and a baby bump to boot - this could be the one.
The song counts back the years to cash in on the retro-1960s fetishism that is more popular than ever right now. The video oscillates from warehouse dance sequences to 60s mod-style close-ups. It draws on ad campaigns and magazine spreads from the time and dices them up in Brady Bunch-like split screens.
The pattern-heavy video is a visual feast that makes use of digitally-enhanced spot colors to up the excitement. Countdown is also chocked full of countless artistic references and flashy effects.
When Beyoncé is dancing - and she does very little compared to her typical videos - she is mostly seen in a black, full body suit. She lets others do most of the heavy dancing while she stares into the camera for some intense eye-batting (a la Nicki Minaj).
However, the baby bump does come out to dance in the video, accentuated by Beyoncé's now-famous belly rubbing.
Have a look at the video below and let us know what you think in the comments.
Get More: Beyoncé, Music, More Music Videos
© Copyright IBTimes 2023. All rights reserved.