Beyoncé-Jay Z Divorce Rumors: Couple Started Fighting Soon After Move To Bel Air Mansion, Report Says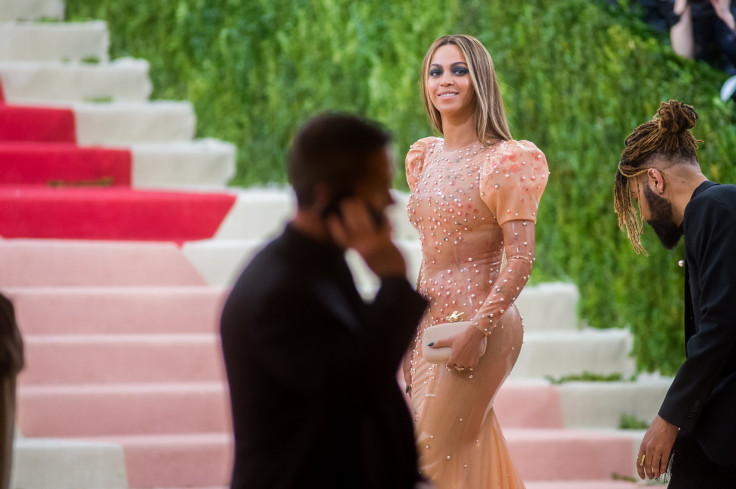 Beyoncé and Jay Z continue to face divorce rumors with a new report by Radar Online claiming that the couple is fighting over a 20,000 square foot rental mansion in Bel Air. The two, who have been married since 2008, are reportedly witnessing troubles in their marriage.
Radar Online reported Monday that Beyoncé and Jay Z moved into the mansion with daughter Blue Ivy, shelling out $150,000 each month as rent. Soon after, the two began having fights and sleeping in separate bedrooms.
"Bey and Jay are just not in agreement with what to do with the house now," a source close to the couple told Radar Online. "She said that it makes no sense for them to rent that house for that much money if you are not going to live in it."
Furthermore, Beyoncé will also be on her Formation World Tour all summer, the report added.
"Beyoncé really wants Jay Z just to drop everything he is doing and go on tour with her," the source told the gossip website. "But he does not want to go anywhere and move anything. Jay Z is all about staying in that Bel Air house until their contract is up."
In March, it was reported that Beyoncé was absent while her husband Jay Z and daughter Blue Ivy moved through New York City, triggering speculation that Jay Z did not look very happy taking the fatherhood responsibilities.
In the photos shared by Radar Online, Jay Z was seen carrying their four-year-old daughter and hiding her face from paparazzi, as they entered from a town car into a building. The report also said that Jay Z looked distressed by handling the responsibilities of being a father, without his wife by his side.
© Copyright IBTimes 2023. All rights reserved.