Beyonce Performing At The VMAs? MTV Hints At 'Special Performance' On Facebook
MTV is fueling the rumor that Beyonce may be showing off her new pixie cut on the 2013 MTV Video Music Awards show stage Aug. 25. Talk of a Beyonce performance began to grow after the music channel teamed with Pepsi to promote on social media a fan contest offering "the chance to win a VIP trip to NYC to attend an exclusive VMA performance at an iconic Brooklyn location." The VMA show will be hosted by the Barclays Center in Brooklyn, N.Y.
The contest post on Facebook doesn't give any details about who will be delivering the exclusive VMA performance, but MTV later posted a photograph of a VMA propped comfortably on a chair bearing the logo of "The Mrs. Carter Show World Tour" during Beyonce's stop at the Barclays Center this week.
The caption read: "Heeeeey Mrs. Carter! Snuck backstage at @Beyonce's @BarclaysCenter show for a little peek of the #VMA venue! No sleep til 8/25. #RoadToTheVMAs #BeyGood."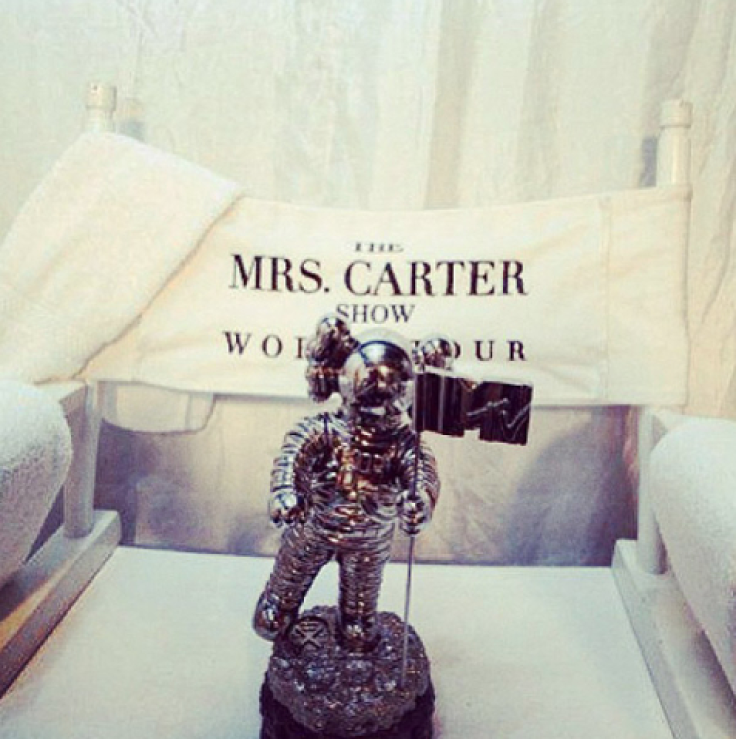 This photo led many fans to speculate that Beyonce just might return to Barclays Center stage as part of this year's growing list of VMA show performers. It has already been announced that Lady Gaga and Kanye West will be performing at the show. Still, many fans are anticipating that Bey will be added to the roster of entertainers for this year.
© Copyright IBTimes 2023. All rights reserved.